Updated

February 24, 2020

Publish Date:
April 17, 2018

Marketing and digital communications agency specializing in smart, meaningful content development.
Subscribe to the MZ Blog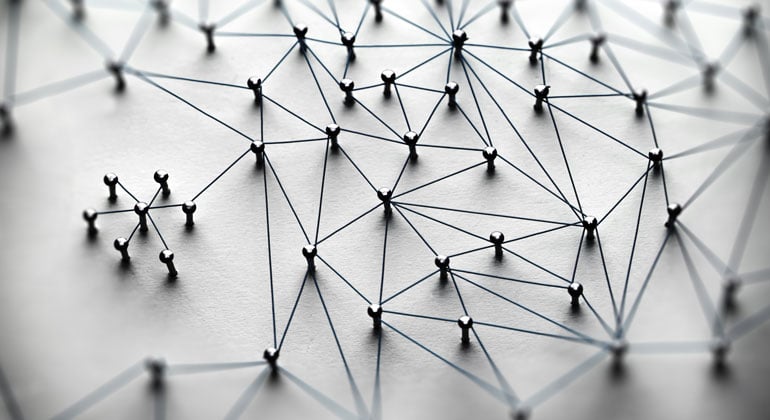 Did you know link building and quality content are the two most important signals for ranking websites during searches? That's why link building is such an integral part of every SEO strategy.
When an external website links to yours, it's called a "backlink." A quality backlink boosts your search engine ranking, helps you gain referral traffic and allows your site to be discovered and indexed faster. But just throwing a couple of links into a blog page isn't going to cut it. Search engine rankings are highly competitive and low-quality links no longer help in site ranking. There are many different factors that play into a backlink's effectiveness.
What Makes a High-Quality Backlink?
A high-quality backlink comes from a relevant and credible source. Ideally it should be on a page that receives high traffic, and located in a prominent position—such as the beginning of a piece of content. This positioning implies its authority over links further down. Its value will be reduced, however, if there's too many backlinks on that same page. Generally, it's good practice to keep the number of external links on a web page under ten.
Another important note is that while paid backlinks can improve rankings, unpaid ones are often higher-quality and less risky. It can be hard to find a legal paid service and search engine algorithms like Google Penguin penalize websites that sell backlinks to improve rankings.
How to Get Backlinks
We've outlined some of the best techniques for getting high-quality backlinks, along with some of our own examples.
Go beyond your blog
There's no doubt having a relevant and steady blog is one of the most effective techniques for generating high-quality backlinks. Go a step further by linking to other bloggers to increase the odds of them reciprocating. Guest blogging is another great tactic. Find companies within your industry and offer them one of your relevant blog posts.
Design compelling infographics
Did you know infographics generate 37.5% more backlinks than a standard blog post? Infographics are more likely to be linked to because of their strong visual and creative aspects. Gain more backlinks by submitting them to infographic galleries and pitching them to sites that feature relevant information.
Build connections with portfolios
Portfolios are a great way to show off your work and provide backlinks to your clients. For example, we helped build the Sunlite Plastics website and include a backlink to them on our work portfolio. This builds client relationships, can open doors for new connections and increases your visibility.
Publish data-driven, long content
The greater the length of the content, the more backlinks it will attract. Make sure the content is relevant for your audience and includes credible data and research. Encourage others to link to and share your content via social media plugins.
Have an attractive website design
Did you know that 75% of consumers judge a company's credibility by their website design? If your design isn't appealing, few will trust your content and far less companies will link back to you. Having an attractive website with a well-designed layout makes all the difference.
Find co-marketing partnership opportunities
This is great for generating inbound links and developing mutually beneficial relationships. Find a company that sells a complimentary product or service and partner with them to promote a piece of content where you can each link to each other. This could be as simple as a blog post or an article.
We hope you now have a better understanding of what makes a high-quality backlink and what steps you can take to gain more!
---