Updated

February 19, 2019

Publish Date:
February 19, 2019

Marketing and digital communications agency specializing in smart, meaningful content development.
Subscribe to the MZ Blog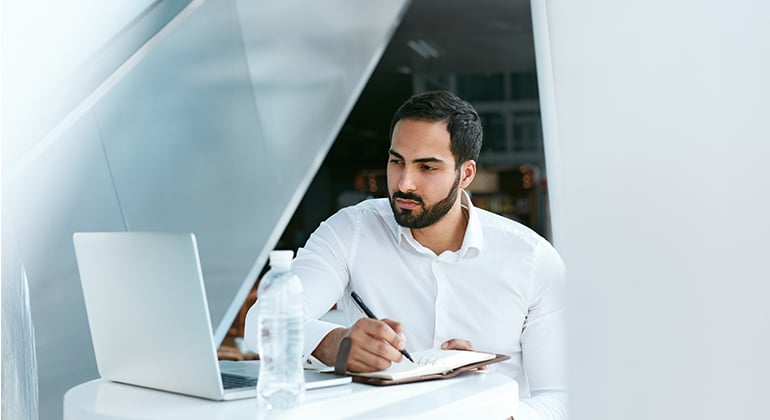 Webinars have an astounding impact, with up to 40% of attendees becoming qualified leads. And besides being more cost-effective than hosting an in-person event, webinars help build your brand and shape you as the thought leader in your industry. The hard work you put into it can also easily be repurposed into blog posts, videos or other helpful content.
13 tips to ensure a successful webinar:
1. Host your webinar late in the morning
While popular times for hosting webinars have typically been in the afternoon or around lunch time, statistics show that 10 or 11 AM is actually the time most attendees prefer. Keep time zones in mind too, however, and always start on time! If not, you'll frustrate attendees and potential customers may leave.
2. Don't host webinars on a Monday or Friday
The day of the week is just as important as the time of day. Monday and Friday are typically not only the busiest days of the week, but when people are most likely to take vacation days as well. Studies have shown that Tuesdays are most preferred.
3. Keep the time length under an hour
It's a busy world, and only 10% of people want to attend sessions that last 1 hour. The ideal length is 30-45 minutes. If you're sure there's a heavy demand for your topic but you don't think you'll be able to fit your content into one hour, consider dividing the presentation into two or more parts.
4. Advertise at least a month in advance
This is extremely important. Getting people to commit their time is no easy task. There's a lot of competition out there and people prefer to plan ahead. The earlier you start promoting the better. Create a landing page and advertise on your social channels. Writing a blog post or shooting a short video to tease your topic and explain why it's important is another great tactic. You should always send email reminders and make social media posts the day before and the day of as well.
5. Choose a platform that supports mobile devices
Did you know 25% of attendees tune in via their mobile devices? You'll want to choose a webinar platform that's optimized for mobile. Be sure the sizes of the fonts and visuals in your presentation are enlarged as well, so there's clear viewability on smaller displays. Popular platforms supported on mobile devices include Google Hangouts, GoToWebinar, Zoom and Webex.
6. Make your topic as specific as possible
When it comes to choosing a topic, you need to know your audience's specific challenges and goals in order to narrow down your topic effectively. If the topic is too broad you won't be able to put together high-quality, helpful content that meets the one hour timeframe. If you're wondering what topic to choose, evaluate your FAQ page for popular questions, view your top traffic pages on Google Analytics, consult your sales team or simply poll your audience. And if you need an idea for another webinar, ask your attendees what they want at the end!
7. Use different media formats to hold attention
Lengthy paragraphs have no place in a webinar. Your slides should have more visuals and less words. Go beyond bulleted lists by using data visualizations, animations or videos that walk viewers through a real-time process to keep them engaged and interested.
8. Build engagement with interactive tools
Keeping viewers engaged throughout your entire webinar can be a challenge. Plan for interaction by asking questions, encouraging chat participation and being as conversational as possible in your delivery. Some platforms such as WebinarJam even offer a virtual whiteboard you can use to interact with viewers.
9. Match your brand's style
Your attendees first impression will be visual, so it's essential to create a professional presentation with high visual appeal. This is also a great opportunity for visual branding to help your brand become more recognizable. Place your logo throughout accordingly and match your colors and fonts to your brand's overall style.
10. Tell a story with your script
Having a script is a road map for your webinar, keeping you on course. This doesn't mean you should plan every word you say, and you should never be afraid to go off script when questions are asked and elaboration is needed. Rather, construct your message in a meaningful way. Storytelling has long been a surefire way to capture an audience. What's the story behind your material? If you're having trouble figuring out how to deliver your content this way, hiring a copywriter or producer to assist with your webinar production is best.
11. Don't talk about your product till the end
There's nothing that will lose your audience's attention or trust faster than a "salesy" presentation. Attendees are there to learn and it's your opportunity to educate them. Use a teach and sell tactic. Teach them what the problem is and what solution is needed, and then when you talk about your product at the end they'll realize it's just what they need.
12. Practice your presentation
The old adage—practice makes perfect. Record yourself rehearsing your presentation and review it to see where improvements can be made. Your tone throughout should sound natural and conversational. Getting feedback from others will be useful too.
13. Prepare questions for Q&A
A live Q&A section at the end is your best chance at gaining qualified leads. While there likely will be many questions asked, it's always good to have some prepared in case your audience engagement is lower than what you expected.
Following these 13 tips will help ensure your webinar is effective in all areas. Don't forget to track your results and document your process so you can have a streamlined plan for next time!
---