Updated

February 13, 2019

Publish Date:
February 13, 2019

Marketing and digital communications agency specializing in smart, meaningful content development.
Subscribe to the MZ Blog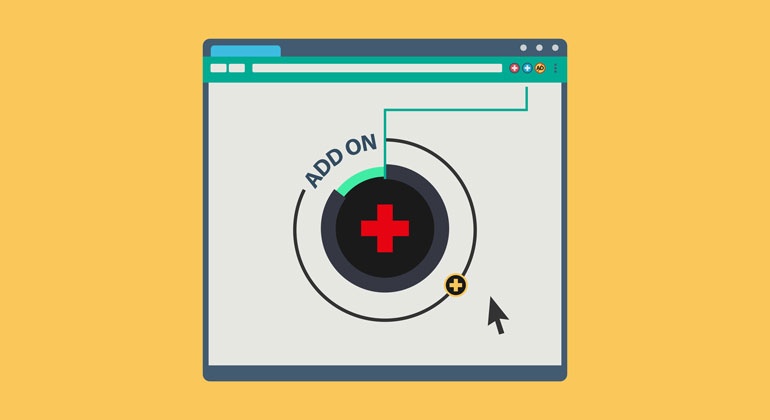 Google Chrome has proven to be a safe and powerful web browser with over 60% of all desktop web browsing done through Chrome. Due to Google's open-source nature and emphasis on empowering the developer community, a variety of extensions are available to improve your web experience.
Below are 9 of MZ's favorite Chrome extensions. If you've never used a Chrome extension before this is a great place to get started and find what works best for you!
Organization and Productivity
Added to Google's repertoire of cross-platform apps in 2013, Keep is used for notes. Users can write notes with free text or checkboxes, add images and drawings to a note and organize notes with labels. If you have a weekly shopping list you want to share, you can add a collaborator to a note. If you don't have time to transcribe a handwritten note, the mobile app will use OCR (optical character recognition) to attempt to transcribe it for you. Like other Google products, the app has a minimal, clean user-interface and puts function over form.
Users who install the Chrome extension can also save any web URL to Keep without leaving the page. The app is also integrated in the new Gmail interface, allowing access to your notes without leaving Gmail.
Keep is best for Google users who prefer to keep things synchronized with their account and enjoy Google products.
Looking for an alternative to the Keep extension? Try Pocket (the extension is called Save to Pocket). This extension functions like Keep, but the app itself is more useful for saving things to view later than for taking notes. The mobile app integrates with more than 1,500 apps, allowing users to save content to Pocket without leaving their favorite apps—or web browser.
Pocket is best for users who are more concerned with saving interesting things in one place than taking notes. Keep in mind that it does require a free user account, even if you don't install the mobile app.
Virtually everyone who uses a mobile device or desktop computer relies on spellcheck on a daily basis. When was the last time you sent a text message without using auto-complete? The free version goes beyond basic spelling and grammar correction, offering more intelligent correction based on context. Ever get burned by spellcheck for using "to" instead of "too?" Check out Grammarly.
The premium version of Grammarly offers a plagiarism checker as well as an even more intelligent grammar program that offers suggestions to improve your vocabulary.
There are some downsides to using this extension. If you regularly log out of the device you're using, or clear cookies upon exiting your browser, you must log in to Grammarly each time in order to access features like the user dictionary and preferences. Grammarly does work in Google Docs, or users can access an online composer, download a free standalone app for Mac/Windows or an extension to use Grammarly in Microsoft Word for Windows.
Hardly anyone enjoys watching an ad while waiting for the video they queued up, or closing an intrusive pop-up ad immediately after landing on a web page—yet so many people are unaware of ad-blocking software.
Adblock Plus does just that: it blocks ads. From pop-ups to YouTube ads and everything in between, this extension simply prevents them from ever displaying. Not only does this improve browsing experience, but it can help keep you safe. There is a plethora of malicious web content disguised as advertising that Adblock Plus will keep at bay. There are even advanced privacy settings that will prevent websites from tracking your activity.
Since many websites depend on ad revenue to stay online, Adblock Plus allows users to allow Acceptable Ads to be displayed. These ads are defined as unobtrusive and are designed to benefit a user with relevant content. Users can also whitelist websites, allowing ads to run on those domains.
An ad-blocking extension will yield the highest improvement in web experience for effort of anything out there, so be sure to check out Adblock Plus!
Are you someone who likes browsing with a lot of tabs open? I'll rephrase that: do you struggle to find what you are looking for because of the number of tabs you have open? If not, you probably don't suffer from much of Chrome's memory appetite. If you are a "multi-tabber," then you likely experience a decrease in performance from your computer. The Great Suspender was designed to solve this issue—without making you close your tabs.
The Great Suspender allows users to set a duration for tabs, after which they are "frozen" and they do not consume any of your computer's resources. The tabs don't go anywhere and if you revisit them, you can simply click the page to reload it.
Certain sites should not be suspended, like Gmail, your work calendar or online documents. The Great Suspender has a whitelist feature that will keep those pages running so they continue to refresh and you won't lose your work.
For the Developer and Designer
Have you ever been browsing a website and wondered what typeface was being used? Sure, you could open Developer Tools and find out with some digging. With just a click, WhatFont allows you to find a font's name, family, weight, style, size, line height and color. You can even Tweet about the font and share it's beauty with your followers.
When it comes to responsive web design, knowing your viewport width is critical. This app does two things incredibly well. The first is displaying the viewport and window size in the corner of your browser as you resize it. The second is storing presets of common sizes, as well as custom presets, that will automatically resize your browser window. Along with Developer Tools, Window Resizer makes responsive programming much easier and faster.
If you're looking for frills, this extension doesn't have them. Want to sample the color within an image or an object on a web page and copy the hex code quickly? ColorPick Eyedropper is simple and effective. However, Developer Tools will usually be more accurate with CSS objects, especially items that are anti-aliased like text or borders.
"Greek" text is great for setting up layouts, but maintaining a document or a source for it can be inconvenient. This extension allows you to immediately generate placeholder text by length and number of paragraphs, putting it in the clipboard as soon as it's generated. You can also generate sample dates, email addresses and domains to save time typing.
We hope you'll find these Chrome extensions as useful as we do and help improve your web experience!
---