Updated

March 29, 2022

Publish Date:
March 29, 2022

Marketing and digital communications agency specializing in smart, meaningful content development.
Subscribe to the MZ Blog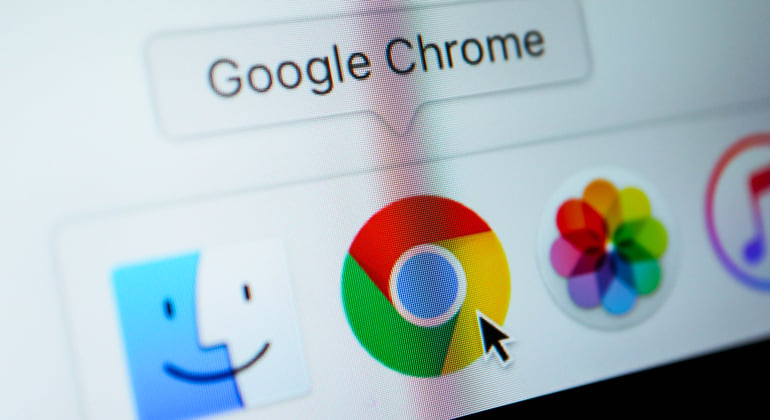 Preferred by the majority of internet users, Chrome accounts for about 64% of the market share worldwide. To put that in perspective, Safari is second with only 19%. It's the browser-of-choice for billions of people—2.65 to be exact—for a reason. From unrivaled search speed to simplicity and customization, Chrome makes it easier to get things done. However, what you may not realize is there are many overlooked features to help you work faster and smarter. Here are tips and tricks we've discovered along the way.
Jump to topic
Easily find what you need.
Stay organized by grouping tabs into topics.
You've done it before. Sifting through countless open tabs, failing to find what you need. Well, until it's too late anyway. Maybe someone even told you to keep fewer tabs open. Well, Chrome has a different solution. Group tabs, categorizing content together so all you have to scan for is a topic or color. Consider grouping tabs by project name, client name or content topic.
To start a group, right-click on the tab and choose Add Tab to New Group. Select a name and color for the group. You can add and remove tabs from groups at any time.
Search for tabs across multiple windows.
It's hard to find what you need when working between multiple windows with many tabs. Chrome makes it easier with the Search Tabs function. Click the dropdown arrow (⌄) in the top right of the browser window. There, a list of all open tabs will be displayed, not just the ones in your current window. If you're still having trouble finding what you need, type keywords in the search bar.
Reopen a tab if closed by mistake.
Ever closed a tab only to grimace, instantly realizing your mistake? Simply right-click on an empty space in the tab bar and select Reopen Closed Tab. You can also view a full list of your recently closed tabs. All you have to do is click the dropdown arrow (⌄) in the top right of the browser window. Your Open Tabs will be listed first, with Recently Closed listed below.
To reopen a window, go to an existing window you have open. Right-click in an open space in the tab area and select Reopen Closed Window.
Use the address bar to find Drive files or open tabs.
Google's smart address bar is just that—smart. To find certain items, you don't even need to go to Google.com or open Drive first. Type your query in the address bar and based on the keywords, Google will auto-suggest open tabs and Google Docs, Sheets and Slides files.
Set which pages you want to open on startup.
If there are certain pages you always open, set them as startup pages. For example, maybe every morning you need to open Calendar, Drive, Gmail and Quickbooks. Go to Settings and select On startup in the menu. There you can set up specific pages you want to be opened every time you startup Chrome. Or maybe you prefer that Chrome reopen all tabs from your last session. In that case, select Continue where you left off.
Search for an image with Google Lens.
If you need more image ideas or are looking for alternative similar images, Google Lens is ready to help. Right-click on an image and select Search Image with Google Lens. Drag over any image, and Google will display search results for similar images, objects in the image, and websites with the image or a similar image.
Share pages seamlessly
Cast a Tab, file or your entire desktop to a TV.
This is an extremely helpful tool during in-person meetings. When collaborating with multiple people, everyone can easily cast content to the conference TV from their laptop (a TV with Chromecast is required). Simply right-click on a page and select Cast. Available TVs will show up and you'll be able to select whether you want to cast the open tab, your entire desktop, or a specific file.
View images, videos and PDFs in Chrome.
All you have to do is drag the file into Chrome to view it. And by using the Chromecast feature in the tip above, you can easily cast the file to a TV screen during a meeting. To optimize the viewing experience, leverage the Zoom tools and turn fullscreen on/off using the keyboard shortcuts below.
Generate a QR code for a page in seconds.
Simply click the Share page icon

in the address bar and select QR Code, and a QR code will pop up for that page. You can then copy the link or download the image. The image will automatically download as a PNG.
Highlight text in a shared link.
Sometimes when sharing a link, you really want someone to pay attention to a specific section. Maybe it's a key point from an article or a certain product. Share specific content on a page with Chrome's link highlight tool. For example, highlight the paragraph you want them to read, right-click and select Copy Link to Highlight, and send the link to them. The link will take them to the page, but jump them down to the highlighted section.
Work faster with Keyboard Shortcuts
For Mac
New tab: ⌘ + T
Close tab: ⌘ + W
Reopen closed tab: ⌘ + Shift + T
New window: ⌘ + N
Close window: ⌘ + Shift + W
Jump to address bar: ⌘ + L
Turn fullscreen on/off: ⌘ + Ctrl + F
Scroll down a webpage: Space
Scroll up a webpage: Shift + Space
Scroll horizontally on a page: Shift + scroll mousewheel
For Windows
New tab: Ctrl + T
Close tab: Ctrl + W
Reopen closed tab: Ctrl + Shift + T
New window: Ctrl + N
Close window: Ctrl + Shift + W
Jump to address bar: Ctrl + L
Turn fullscreen on/off: F11
Jump to top of page: Home
Jump to bottom of page: End
Scroll horizontally on a page: Shift + scroll mousewheel
Click here for a full list of shortcuts.
We hope these tips and tricks help you find what you need faster and collaborate better! Check out our recommended Chrome Extensions to access even more useful features.
---