Updated

August 22, 2022

Publish Date:
July 6, 2017

Marketing and digital communications agency specializing in smart, meaningful content development.
Subscribe to the MZ Blog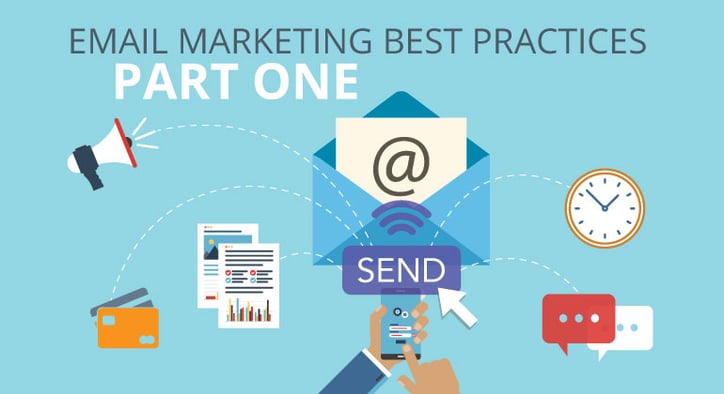 Whether using a traditional outbound email campaign methodology or a lead generating inbound email campaign, marketers should follow these email marketing best practices in developing both verbal and visual content.
Verbal Content
Captivating Subject Line
Copy
Use second person (you, your, yours) and focus on your customer rather than your brand
(But remember emails with "You" in the subject line are opened 5% less than those without)
Talk about the benefits of your product or service, not about the features
Be brief and offer means to click through
Make sure you let your brand personality shine
Customize as much as possible with personalization tokens for the contact's name, the company name and more.
Signature
An email sent by a person instead of from a generic email address is more likely to be clicked. Consider adding a Google+ profile photo and your personal phone number.
Include a "Follow Me" section with buttons or links for Facebook, Twitter, LinkedIn, and other social media
Allow recipients to share the email—especially if it contains a free offer—with their network through social sharing buttons so your offer can go viral
Visual Content
Optimize for mobile as 60% of email is now opened on a mobile device
Place you brand/logo in the upper left—viewers instinctively look there first
Email width should be under 600 pixels to avoid horizontal scrolling
Design with tables so the email design renders correctly across multiple email clients
Don't use fonts smaller than 14 pt
Avoid background images—Outlook does not recognize them. Instead use color and images in other ways.
Use absolute paths to your server for images and file attachments
Optimize image size to be as small as possible without losing resolution
Set image width and height so the email maintains structure when image preferences are turned off
Use descriptive alt-text under images in case images do not display
Avoid using .png image—Lotus Notes does not support them
Avoid using image maps—Hotmail does not recognize them
Balance text and imagery—white space makes viewing more pleasant
The Call-to-Action button should be at least 44 pixels square, the size of an average thumbprint
A/B test with different images to measure engagement
---