Date

August 23, 2022

Marketing and digital communications agency specializing in smart, meaningful content development.
Subscribe to the MZ Blog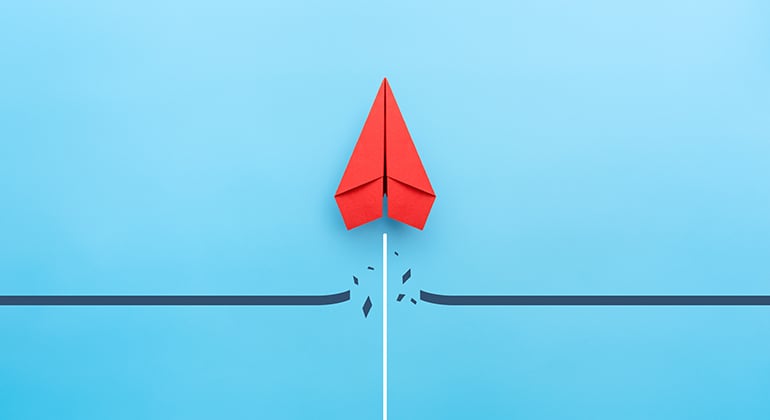 Email marketing metrics spiked during the pandemic as companies reached customers who now had more time and interest in engaging with brands through digital channels. However, with the peak now leveling out, marketers need to find creative ways to keep their audience engaged. Today, more than 30% of marketers say low email open rates, click-through rates and conversion rates are the biggest challenges they face.
Wondering how the results of your campaigns stack up against industry benchmarks? We analyzed email marketing data from Mailchimp and HubSpot, then gathered major takeaways and insights to help you overcome common challenges.
It all starts with the open rate.
Your whole campaign is dependent on people opening your email in the first place. Open rates are the natural starting point for evaluating how well your content resonates with your audience.
According to Mailchimp, the average email open rate for all industries is 21.33%. The open rate varies by industry then, with E-commerce at 15.68%, Manufacturing at 19.82%, Software and Web App at 21.29%, and Business and Finance at 21.56%.
Remember, while this data is good for gauging where you're at overall in the industry, your company's own open rate average should be the metric used to determine whether a specific campaign underperforms or delivers results.
The subject line can make it or break it.
In fact, 65% of marketers say subject lines have the greatest impact on open rates. How well do your subject lines resonate with your audience? Is your audience too broad to begin with? Segment your audience and personalize subject lines as much as possible. Be descriptive and not misleading or you will lose credibility over time. Shorter is often better as well. Best practice is to keep it under 60 characters.
HubSpot found 31% of marketers said emails with special offers and promotions have the highest open rates, and 30% said the same about emails announcing new products and features. More than half of marketers surveyed also said subject lines that engage curiosity were the most effective in boosting open rates.
Determine the optimal time to reach out.
Test different days and times to see what your audience prefers. Tuesday is typically the best day, with research showing it has the highest open rate. Day of the week is important too. For a B2B company in the software industry, weekdays will be more effective since many customers will be enjoying family time over the weekend.
Relevancy is another key factor. Email service providers such as Gmail now predict which emails users will find important based on the keywords and content, and put those at the top of their inbox. This is determined based on messages they open, people or brands they regularly communicate with and more. That's why building a relationship with your audience and becoming a trusted advisor is paramount. Take the time to get to know your audience through surveys, polls, interviews, industry research and more. This will help you understand their current needs, challenges and interests, and provide helpful, educational content.
Finding ways to improve click-through.
Did you know Mailchimp found the average click-through rate for all industries to be 2.62%? CTR is a calculation of how many subscribers clicked on at least one link in your email. A low CTR could be the result of not providing enough value, not optimizing emails for mobile or having unclear call to actions. Apple's Mail Privacy Protection features which rolled out last year may have played a role as well, with 39.9% of marketers attributing it to reduced CTR.
Content plays the biggest role.
True value must be provided immediately. Make your customers' needs the focus of your email and add personalization wherever possible. About 30% of marketers HubSpot surveyed said emails featuring new product/feature announcements have the highest CTR. Another 30% said the same about emails with special offers or promotions.
User-friendly design and clear call-to-action.
Follow best practices for image sizes, file types, fonts and CTAs so that content will be optimized and supported across all main email service providers. Make sure your call-to-actions stand out and are placed strategically. Avoid vague terms like "click here" and be descriptive and concise. Consider A/B testing different CTAs to determine what resonates most with your audience. Be sure to test only one factor at a time though—if you change both color and copy, you won't know which factor to attribute CTR changes to.
Measuring success and conversions.
Conversion rate refers to the amount of users who take the desired action of your campaign—whether that's downloading an eBook, requesting a consultation or watching a demo. Analyze metrics from past campaigns and set a conversion goal from the start so you can accurately measure results. Segment your audience too—HubSpot found 52.9% of marketers reported segmented emails having a better CTR than unsegmented.
Mobile-responsive design.
Today, 81% of all emails are opened and read on mobile devices. And mobile usage statistics found that 70% of users delete badly formatted emails in under three seconds. Optimizing for mobile is a necessity, not a nice-to-have.
We hope these tips will help your emails stand out in today's cluttered inbox and boost the overall effectiveness of your email campaigns!
---