Updated

March 31, 2021

Publish Date:
March 31, 2021

Marketing and digital communications agency specializing in smart, meaningful content development.
Subscribe to the MZ Blog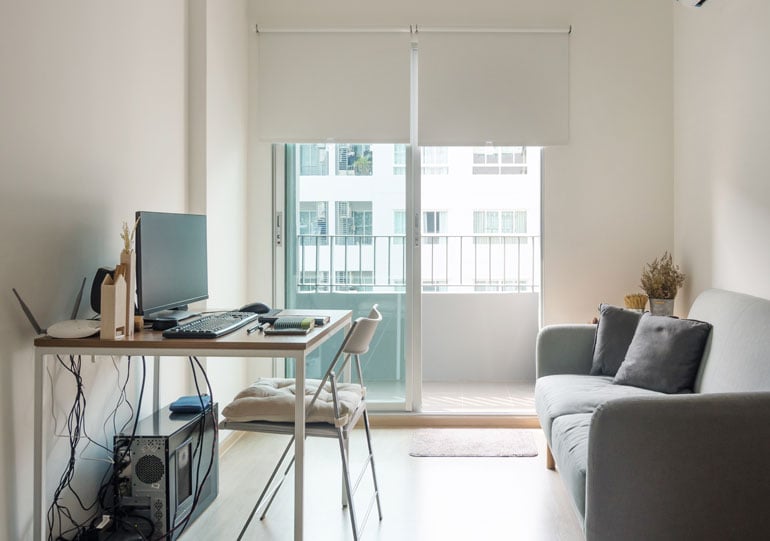 Many of us wonder what the post-pandemic world will look like. From creating hybrid workplaces to planning more virtual events, companies still have a lot to work out. There's no doubt reverting to pre-COVID playbooks won't be an option as industry leaders continue to enhance and reinvent old processes, providing more convenience and accessibility for customers and employees alike.
With much of today's communication happening digitally, finding a reasonable balance in the upcoming years will be crucial. After all, the dramatic increase in screen-time for most people is taking its toll. If you've felt drained from video calls throughout the past year, you're not alone. The term 'Zoom fatigue', has been coined to refer to the burnout experienced from overusing virtual platforms in general. And now there are studies showing the actual psychology behind it—focusing harder to process non-verbal cues, having to engage in a "constant gaze" at the screen to appear attentive, or distractions from the home environment to name a few. And developing deeper client relationships within a competitive and distracting online environment has its own set of challenges.
So with digital fatigue setting in, how do brands stay human and engaging? Here are a few key places to start.
Focus on conversations.
When a meeting starts, take time to catch up with everyone before diving into business. Showing interest and empathy for people's well-being is crucial for building relationships and creating a comfortable environment. And be sure to not always default to video calls. The camera puts added pressure on how people look and behave. There are still times when a phone call would suffice and be more considerate of the other person's time, eliminating any stress from technical issues as well.
Checking in on clients with a quick phone call or text is also a simple way to show you care and actively keep their best interests top of mind. Even in the B2B realm, a growing number of people are preferring SMS as a communication tool for customer relations and support. All in all, show consideration for each customer by engaging through the channel they prefer.
Go beyond the "same-old" virtual event.
A phenomenon at first, the enthusiasm for virtual events is waning as people have to spend more and more time in front of the computer. Creating a virtual experience outside of the norm and providing more human interaction throughout is imperative. Let attendees be part of the action, whether it's sharing expertise or asking questions. Add interactive elements such as surveys or polls, interesting videos, small group breakout sessions, and live competitions or games. Incentives or thank-you gifts for attending are also a great way to encourage participation and create a memorable experience.
The real opportunities arise from connecting with attendees outside of the event through more personalized methods. Building anticipation beforehand and maintaining momentum afterward is crucial. Creating online communities, such as a Facebook Group, is a great way for your brand to develop relationships and provides an engaging platform for attendees to interact and build relationships with each other.
Let automation enhance, not replace.
Remember automation isn't personalization. While automation can help provide a more personalized experience, it isn't meant to be a replacement. People crave human interaction more than ever in today's environment. Automation at its best enhances the customer experience—helping you reach the right person at the right time with the right content—all with the intent to drive more human interactions and serve the customer better.
The same goes for creating content and communications. An authentic experience begins with a conversation. Write for people, not SEO. People want to connect with brands and a keyword-heavy blog post or website page won't hold attention or build an emotional connection. Right now, customers desire professional empathy. Keep written content friendly and natural so your brand reputation stays warm and inviting.
Adjusting to a growing, and sometimes overwhelming, digital marketplace calls for finding creative new ways to engage with your audiences. By letting digital tools enhance and streamline personal interactions instead of replacing them, you can get the best of both worlds.
---