Date

January 11, 2022

Marketing and digital communications agency specializing in smart, meaningful content development.
Subscribe to the MZ Blog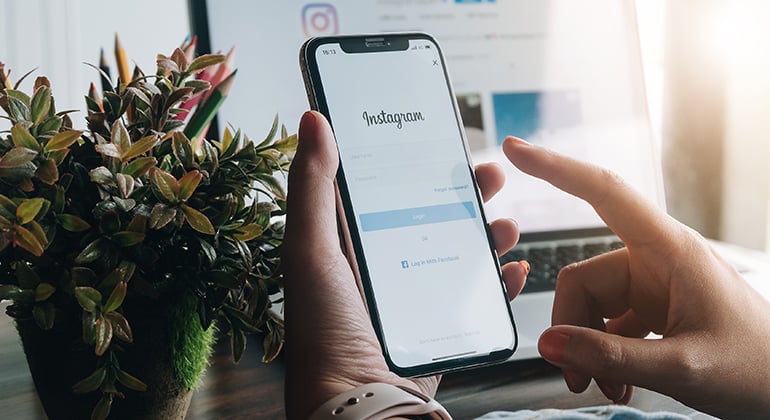 Competition between social networks is tougher than ever as the market widens and consumer preferences change. For Instagram, what was once a square photo-sharing platform has evolved into a video-creating, live-streaming, personal-shopping, influencer-driven social network. Or more simply, an entertainment platform. After all, according to Head of Instagram Adam Mosseri, that's the number one reason people use it—to be entertained.
What's most notably influencing Instagram's recent updates is the demand for video-everything. It started when Instagram rolled out Stories in response to Snapchat, and the focus on video has only expanded as TikTok and newcomer YouTube Shorts increase in popularity—and market share. And while parent company Facebook's rebrand to META won't change how either platforms are used, the company's new "metaverse" vision for creating revolutionary augmented reality experiences will eventually impact social platform features.
One thing we can be sure of now is that Instagram is aiming to stay competitive through new video and monetization features. Earlier this year in June, Instagram announced a focus on four key areas: Creators, Video, Shopping and Messaging. Here we break down all new and upcoming features marketers should be aware of.
Include links in Stories via stickers.
The infamous swipe up to see more which directed users to an external link has been replaced. Instagram now enables you to create URL stickers that users can simply tap on to visit. Unlike the static "See More" text and arrow at the bottom of a story, URL stickers are more prominent and eliminate the need to tell users to swipe up. Marketers also have creative control since placement, color and size can all be customized. Keep in mind, the entire URL is shown so brevity is key.
Now you can post from your desktop.
Unless using a third-party, posting could only be done on mobile. Now you can post on Instagram via desktop which cuts out the hassle of having to transfer files from your computer. Simply click on the plus (+) icon in the upper right to create a post, just like you would on your phone. Posts can be saved as drafts, giving marketers the flexibility to save their work and come back later.
Add auto-generated captions to videos.
Before sharing a video post or story, you can turn captions on. The captions will be auto-generated and automatically show whenever the video plays. You can always turn the captions off, even after you post the video.
Communicating to a global audience has also become easier. Text in Story posts can be translated—your viewers have the option to "See Translation" if a foreign language is detected on screen.
Collab on posts and Reels.
Reach a wider audience by collaborating with another person such as a partner, client, or employee. When creating a post or reel you can send a collab invite to another user/s which essentially is the same as tagging them. But this way, if they accept the invite, the post will be shared to their account as well, reaching both of your followers. What's more, the post or reel will have a shared view count and the same likes and comments.
To post a collab, select Tag People when you get to the final review screen and then select Invite Collaborator. Search for the desired account and hit Done and share the post. When the collaborator accepts the invite, it will be shared to their account as well, featuring both of your usernames in the header.
Instagram ad CTAs became dynamic.
Call-to-actions now change color when a user hovers over the ad for more than four seconds to encourage further action. The CTA is also displayed at the bottom of the comment section so that even if they interact there, the chance of conversion doesn't decrease.
Get in front of new customers with Stories ads.
Reach users as they are swiping through Instagram Stories—500 million do every day. A big advantage of advertising through Stories is that the ad takes up the entire screen and provides a more immersive experience. Just like regular ads, you have the option to create a single image, video or carousel. Carousel ads can include multiple images and videos, enabling you to tell a deeper story.
As you continue to develop a brand Instagram strategy, remember, the main reason people use Instagram is to be entertained—whether by something funny, beautiful, educational or inspiring. Finding a way to entertain your audience while achieving business goals is key to unlocking success. As video and advertising on the platform increases, leverage these new features to foster relationships and stand out to your audience.
---