Updated

December 20, 2018

Publish Date:
December 20, 2018

Marketing and digital communications agency specializing in smart, meaningful content development.
Subscribe to the MZ Blog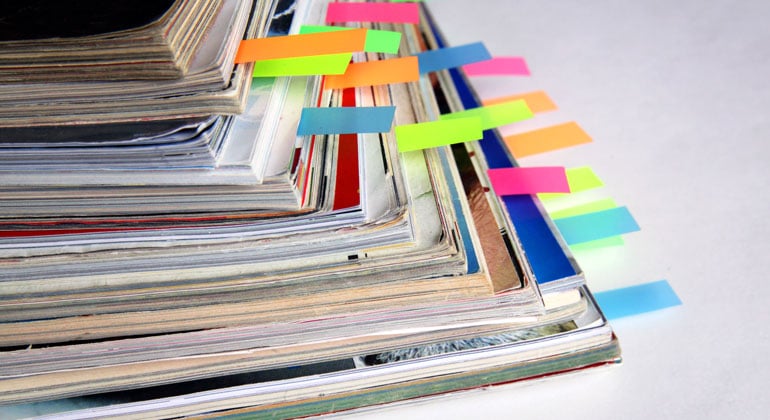 You've heard it before—just "Google it"! And we've all done that. When I'm cooking and need to quickly convert measurements, I can always count on Google for a quick answer. But when I'm writing or looking for print, web and social media standards—well that's another story. I always save valuable printing and graphic design resources in my Bookmarks Toolbar, and sort them based on reliability.
Here's a list of my favorite resources for marketing, writing, web standards and more.
Delzer Printing's alphabetical guide of printing terms is a perfect go-to resource when I can't remember a process or printing term.
This site is a great place to learn and reference code in several markup languages. It has interactive tutorials and even offers a Certification Program. When I'm working on web projects and I need help troubleshooting code—or just plain forgot the correct code to create a particular function—I always rely on W3schools.
When I'm writing content for clients or proofreading copy the client has provided, I often refer to the Chicago Manual of Style (CMofS), an overall online guide to style, usage and grammar. The CMofS is also a great resource for proofreaders' marks.
A useful Chrome extension, Grammarly helps check any grammatical mistakes—which I find very helpful when proofing or writing. It catches anything from repetitive or misspelled words to subject-verb agreement and article use, and then offers suggestions for correction.
Social media platforms are constantly changing the image sizes and formats. When I'm creating graphics for social media posts or updating client's social media skins, I use the image size cheat sheet by MakeAWebsiteHub. This lets me know what the best image sizes are for each social network and which image types to use.
Many of our client's like to do email blasts for conferences rollouts, new product launches and more. Relationship One created a thorough guide that teaches you how to build an email template using tables. They even take you to W3schools, a resource I mentioned above. Mailchimp is another reliable resource when building tables for email blasts.
Other Favorite Resources
Often when I'm working I like to have background noise—it helps me concentrate and focus on the task at hand. My favorite resources for background noises are Noisli and myNoise. These two sites offer great options, and I'll often have a couple browsers open mixing my own custom combinations. This helps me meditate and reduce stress, keeping my blood pressure down when the workload gets heavy!
---