Date

April 21, 2021

Marketing and digital communications agency specializing in smart, meaningful content development.
Subscribe to the MZ Blog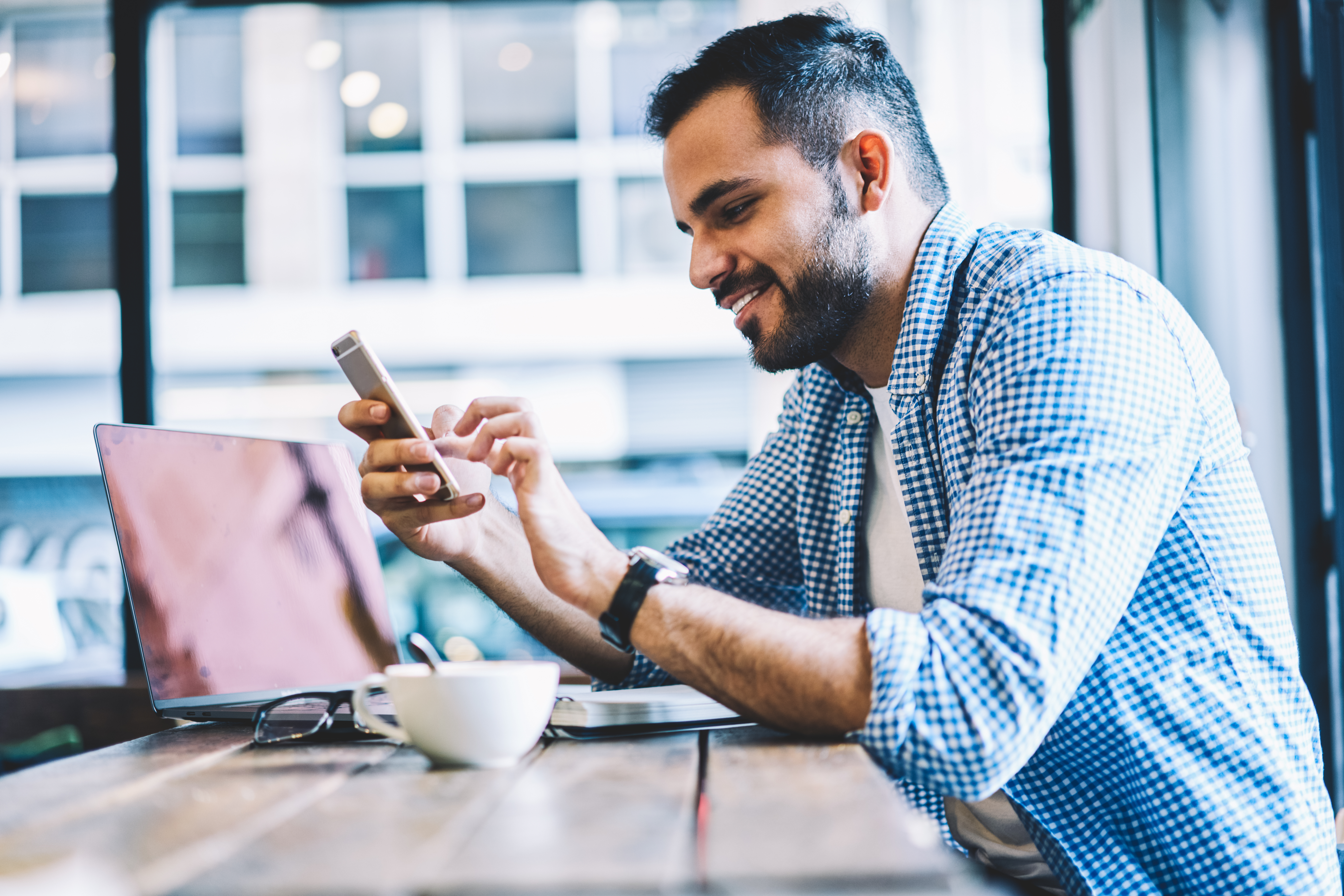 The way businesses communicate with their audience has changed dramatically over the past decade—from social media and live streaming to video chats and text messaging. With so many ways to communicate, today's customers expect companies to be accessible on whatever channel they prefer. In fact, 31% of people said having different communication options to choose from is most important when connecting with a business. And one of the most overlooked channels in the B2B realm? Short Message Service (SMS) communications, also known as text messaging.
Many B2C companies have used SMS marketing for quite a while now, but it didn't start to grow as a B2B strategy until 2015. The value was quickly recognized—by 2017 it had already grown 197%. Unlike cold calling, texting is more personal and less disruptive, so it's less likely to be ignored by the busy B2B professional. Short, simple and sent right to a customer's phone, text messages are more likely to be read than an email, and the open rate for text messages is around 98% compared to 20% for emails.
Here are 4 ways B2B companies can engage clients and prospects with SMS marketing.
Provide VIP treatment
To encourage adoption of this new platform, offer value beyond what email subscribers get. This could include letting customers who opt-in for text messaging be the first to receive notifications about new products or services, limited time offers, special events and more.
Example:
Hey [first name], we're offering an exclusive webinar on [topic] which you might be interested in. If you'd like to join please reply YES and I'll add you to the guest list. Cheers, [Agent name].
Source
Enhance customer service
Did you know 56% of people would rather message a business than call customer service? Let texting further your company's commitment to service, making it easy and convenient to reach your support team. It's also a great way to connect with partners and clients on a more personal level. Proactively checking in proves a customer-first mindset.
Example:
Hello [prospect first name]. It's [your first name] from [your company name]. I wanted to let you know that you're free to text me with any questions you have about the home loan buying process. Always here to help!
Source
Send reminders and announcements
Sent right to a customer's phone, text messages are ideal for scheduling appointments and sending reminders and follow-ups. It's also a great way to notify clients of company announcements, such as press releases, upcoming price or service changes and more.
Example:
Hi [first name], thanks for your inquiry. I'd love to run you through a product demo, please check out my availability here [calendar link] or reply with a preferred time for me to call. Kind regards, [your name].
Source
Simple surveys or polls
The key to actually getting responses is by making the process as fast and easy as possible. SMS surveys or polls where recipients only have to text back simple replies such as "Yes" or "No"—without having to open a browser or app—require minimal effort and often receive much more timely responses.
Tips for kicking off an effective strategy.
Start by informing your audience and existing clients that the company is now reachable through text. Offering an incentive such as a free content offer or discount is a great way to encourage people to opt-in for SMS messaging. And remember, less is more. Every message needs to be relevant to the recipient and provide value to avoid being unsubscribed or worse, blocked. Be sure to segment your contact list and continually update it.
The growth of SMS as a marketing tool is opening up many opportunities for B2B companies. By communicating with your audience through more personalized methods, you can stay connected, relevant and helpful to build lasting relationships.
---