Updated

September 15, 2021

Publish Date:
September 15, 2021

Marketing and digital communications agency specializing in smart, meaningful content development.
Subscribe to the MZ Blog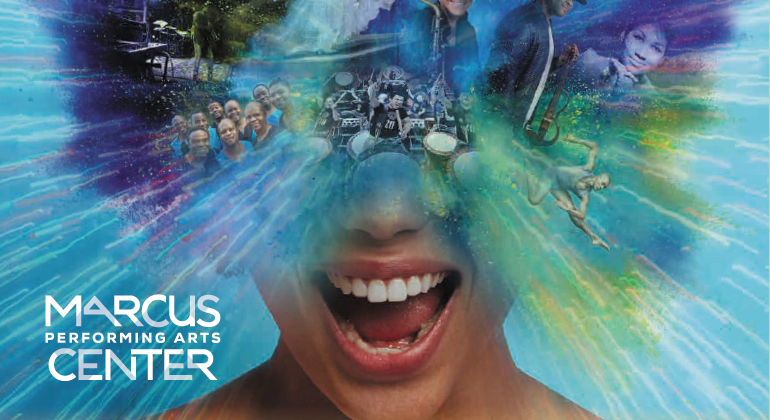 As the thrill of live events returns, organizations have a lot to plan for and consider when promoting current and upcoming seasons. For performing arts centers, campaigning a new lineup in light of everything that unfolded in the past year will play a critical role in setting the tone and building excitement. By having thoughtful and intriguing event communications, your organization will be well-positioned to stand out and capitalize on pent-up demand.
The Marcus Performing Arts Center (MPAC) recently announced its 2021-22 MPAC Presents' season which includes a new wide range of programming that better reflects the Milwaukee community—furthering their mission to be a gathering place for all. MPAC needed to introduce their diverse new lineup that includes spectacle from all over the world and three new subscription series; dance, jazz and National Geographic Live. All while reinforcing their commitment to being an energizing force that connects the Milwaukee community to the world through collaboration, innovation, social engagement and the transformative power of live performing arts.
The new MPAC event program brochure does just that—here are helpful tips for designing an effective brochure based on key components.
The unique image grabs attention, reinforcing the campaign theme "Like nothing else in MKE". Featuring bright and bold colors and striking photography of the performers, the cover excites and intrigues viewers to learn more.
Include images of your target audience demographics so the brochure resonates with them. On the inside spread, MPAC includes a gallery reflecting their audience so event-goers can "see" themselves attending.
Whether it's the most anticipated events, special pricing, discounts, or more, encourage viewers to browse through the brochure to learn more. This brochure calls out special packages and pricing discounts upfront with colorful text.
QR codes have exploded in popularity in the U.S., largely due to Covid and the desire for a touchless experience. Now that consumers are familiar with how they work, it's an effective and engaging CTA tool, making it easier and faster for your customers to contact you or view a specific page. And you can track usage for valuable analytics.
To display special pricing discounts, use visual graphics which stand out more and are easy to read. MPAC clearly and colorfully highlights available discounts to encourage people to explore package options.
If there's enough space in your brochure, it's very helpful to show a map of the seating chart and pricing options. MPAC highlights its newly renovated theater and the three different seating and price levels so people can easily gauge which option would be best for them.
Recognize and credit the sponsors who make your events possible to show gratitude and deepen relationships.
Provide an e-version.
In addition to a printed brochure, it's always best to provide a digital version as well for easy access and use in email or other digital campaigns. A flipbook is a great way to turn a PDF file into interactive, animated pages. We use Flip HTML5 since the digital publication is supported across all browsers, unlike Adobe Flash which requires a plugin.
A well-designed brochure can be smartly repurposed into other promotional materials as well. To further promote the 2021-22 season, MPAC repurposed content from the brochure to create a MKE Lifestyle Ad, along with a digital ad series for Facebook and Instagram. This ensures consistent branding and messaging, and reinforces the theme of MPAC events being truly like nothing else in Milwaukee.
---