Updated

April 12, 2018

Publish Date:
April 12, 2018

Marketing and digital communications agency specializing in smart, meaningful content development.
Subscribe to the MZ Blog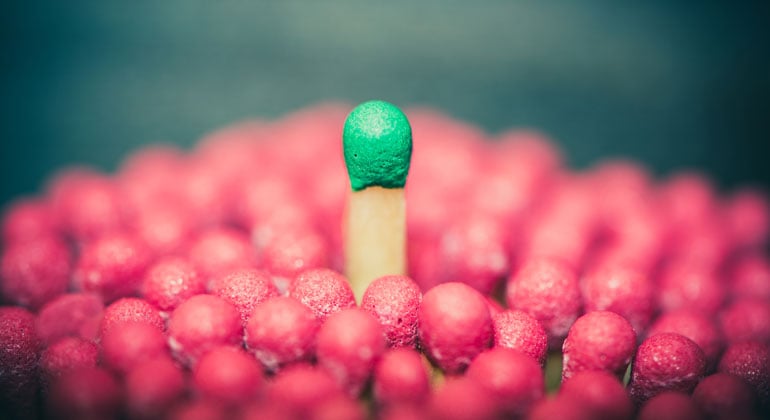 So you want to be a thought leader? Well you're not alone. Ninety percent of B2B professionals say thought leadership is important, and spend an hour or more each week working on such content. And why shouldn't they? Being a thought leader lets you lead the conversation in your space, which differentiates your brand and attracts the right customers.
Thought Leadership Positioning
Stop and think for a moment—who do you identify as an industry leader? What makes them an expert? The best thought leaders have one thing in common—a reliable business to back up their views. It's this trustworthiness that makes a company a useful resource for customers. So how do you become that useful resource? It all starts with content creation.
Over 80% of C-suite execs and decision makers said strong thought leadership pieces had increased their trust of an organization, so it's worth your time to consider meaningful thought leadership content.
We've listed some of the best content types for building thought leadership. You don't have to do all of these—pick one or two and see how many more leads you can generate.
Top Content Types
Guest blogging
Most businesses know blogging is a key strategy for positioning yourself as a thought leader. But the best thought leaders go beyond their own blog. Find prominent media channels in your industry to blog for and cross promote your pieces through different web channels. This builds valuable connections within your niche, establishes credibility and sends you high-quality traffic through inbound links.
eBooks
Thanks to the web, eBooks are a great way to address client questions and pain points while boosting your online visibility. They show your expertise and are great tool for repurposing blog content. Include well-designed graphics and clickable links to make them interactive, entertaining and educational.
Books
While books aren't the greatest for generating leads, the credibility they give you as a thought leader is invaluable. They validate your ideas by proving your knowledge goes beyond an eBook or brief blog post, propelling you to a higher level of thought leadership.
Webinars
You can get remarkably high-quality sale leads through webinars. Done well, they are engaging, informative and move clients throughout all stages of the sales funnel—from awareness to closing a deal. The key in creating an effective webinar is to leverage your sales team to uncover specific customer pain points. In addition, practice your delivery in advance, and have other team members critique your speaking style, pace and visuals.
Podcasts
Although podcasts don't generate as many leads as other content forms, they are great for branding you as a thought leader. They are interactive, easy to create and a good alternative if your company isn't equipped to create high-profile videos. Discuss popular topics within your industry and gain credibility by including industry experts as guest speakers.
Public speaking
Speaking at conferences and events forms personal connections and generates high-quality leads. Having a presence at these events is crucial for building your reputation as a thought leader. An important note to consider while creating your presentation is to keep it educational and non-promotional. And, just like webinars, practice and solicit colleagues for suggestions.
Each content type plays its part in establishing you as a thought leader within your niche. Leverage these tools to start being the voice of your industry.
---