Updated

January 10, 2019

Publish Date:
January 10, 2019

Marketing and digital communications agency specializing in smart, meaningful content development.
Subscribe to the MZ Blog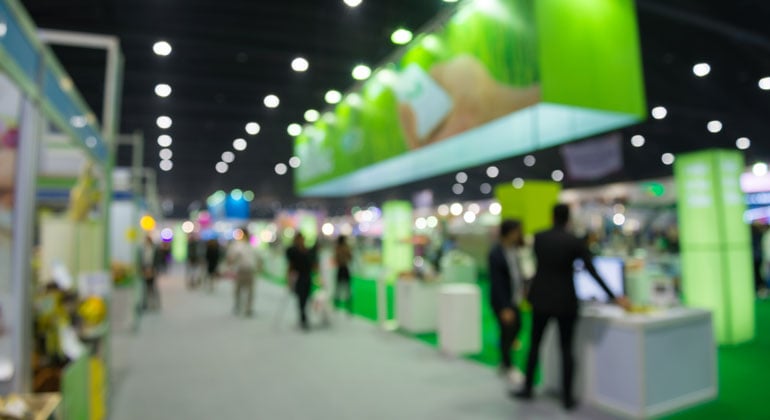 Marketing your product or service in a trade show opens up many lead generation and direct sale opportunities, while providing your company with invaluable market intelligence. However, the success of your exhibit ultimately comes down to how well you're noticed—as well as remembered. And that all comes down to your booth design.
Trade show booth design is an essential component to branding. In fact it can make a huge difference in how customers perceive your brand. That's why it's vital to present a consistent image unique to your company throughout all elements of your booth.
Set objectives to optimize your investment.
A large part of the design process comes down to cost. You have to consider the cost of the exhibit space and the cost of the actual booth structure. The actual booth hardware investment can vary from small, fairly standard banner ups and table top displays to large, one-of-a-kind multi-tier exhibits. Regardless your budget, think of the best way you can capture attention and maximize the exposure of your brand.
Use these 4 checkpoints to evaluate your booth objectives:
Does it reflect the look and feel of your branding?
Is it telling a story?
Does it engage your audience by solving their needs and pain points?
Does it entice customers? Will it make them want to connect with you?
Design high-impact graphics.
Graphics are the second most important aspect of being noticed at a trade show, trumped only by booth location and traffic flow.
When designing graphics, there are many considerations.
Colors — Choose colors consistent with your brand and pleasing to the eye.
Backdrop — Use it to compliment your product, not compete with it. The use of color and textures is key to inviting people in.
Product display — Attendees should be able to scan the booth and get an idea of your product offerings.
Lighting — Use lighting strategically to highlight your products and props. Spot lighting and halo-lighting are very appealing and effective.
Traffic flow — Keep the layout clean and logical, allowing attendees to peruse the perimeter while entering easily.
Height — Varying the height and adding levels promotes visual interest and noticeability.
Company name and logo — The hierarchy of communication is essential, and it's important to think of your company name and logo as the conclusion. Attractive hanging signs are a great way to get your branding noticed and highly effective at drawing prospects in.
Create an interactive experience.
Displaying your product or service in an interactive way sparks interest which draws a crowd and encourages people to stay longer. This is also a great way to demonstrate your value proposition. Activities such as an immersive virtual reality experience, raffles, interactive video walls, photo booths, carnival-style games or pub trivia are great ways to create memorable visitor experiences and collect contact information.
When your trade show season approaches, it's essential to keep these best practices in mind so your booth is effective and memorable. MZ has designed trade show booth graphics for various clients. Below are a few examples that implemented these best practices.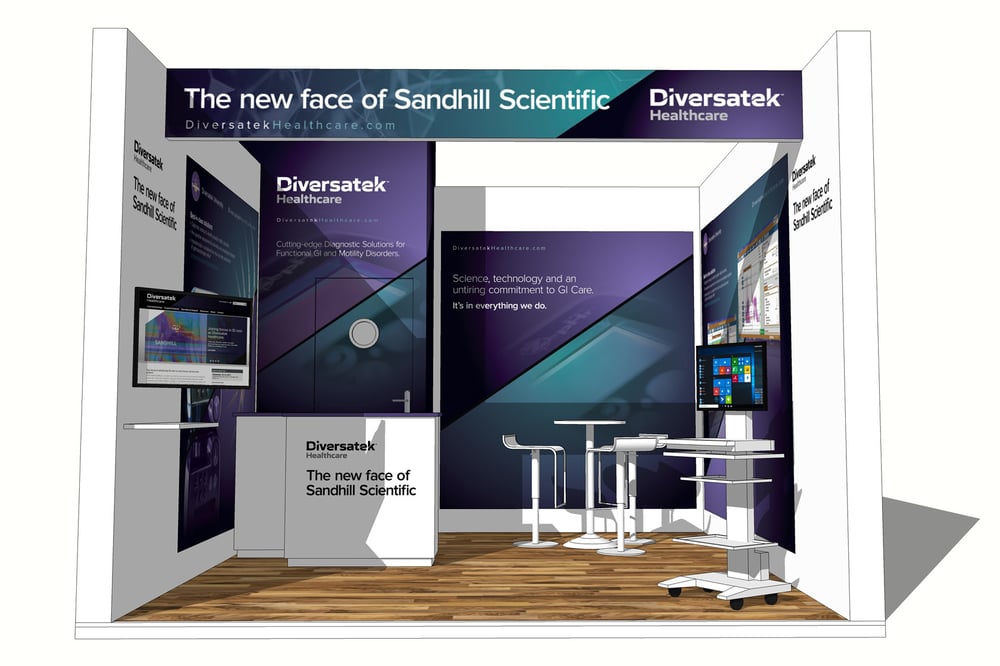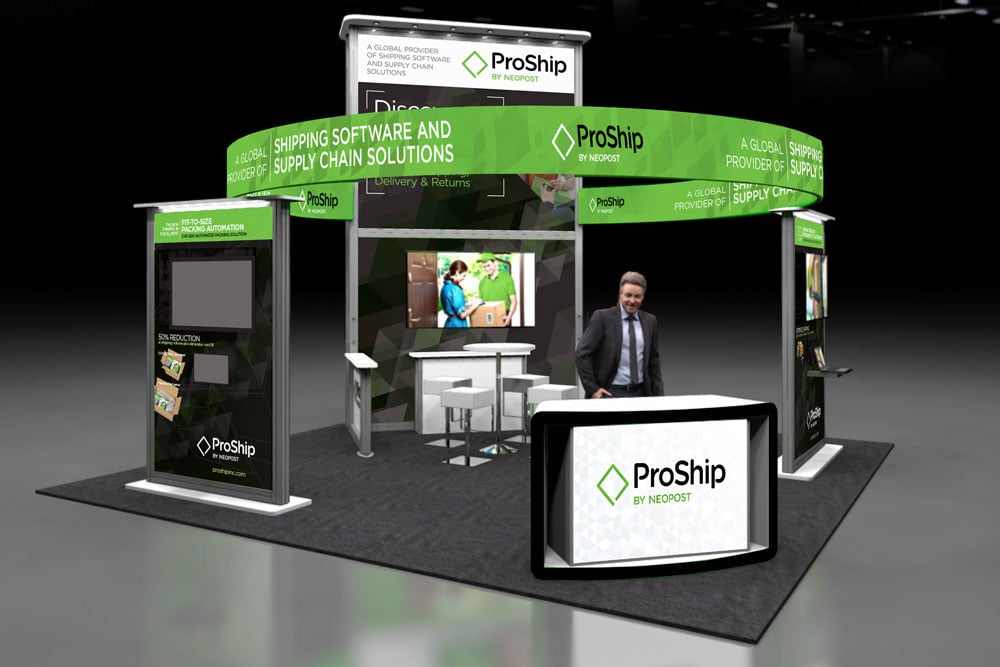 Trade show graphics designed by MZ.
---