Updated

March 15, 2018

Publish Date:
March 14, 2018

Marketing and digital communications agency specializing in smart, meaningful content development.
Subscribe to the MZ Blog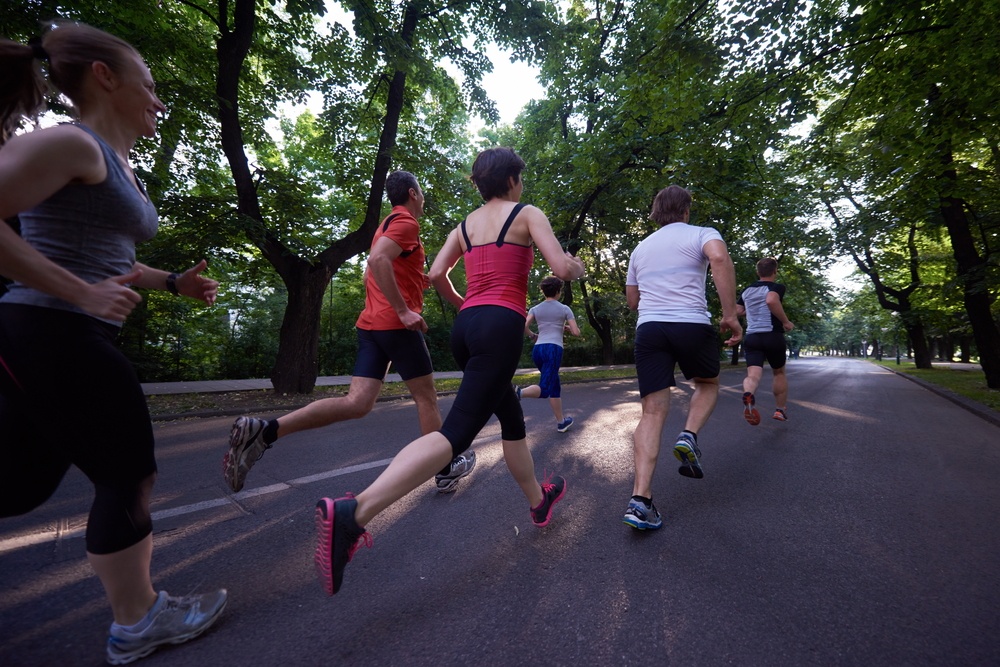 Have you ever gone through a "bootcamp?" About six years ago I was feeling very out of shape, downhearted—I hadn't worked out for probably about 20 years. Five kids will do that to you. A local gym was advertising a "transformational" bootcamp, and my husband encouraged me to try it. He did so very carefully, I might add. Held outdoors, at a local park, we got started at 5:30 a.m. three days a week. I signed up and showed up. Yikes! It was really hard. I was so sore the first week I could hardly walk up and down stairs. I felt really stupid and uncoordinated, and my workout clothes (if you could call them that) were woefully dated. Still, I stuck with it and kept coming back. I still remember my "oh, wow" moment when I was chasing my then three-year-old down the street. My three older girls exclaimed, "Mom, you can run!?" A question and an exclamation all in one.
What's that got to do with anything? Well, I did my second-ever bootcamp this winter, and I think it's worth sharing. It wasn't the physical kind (I still do that), but maybe even harder, this was the HubSpot Pipeline Generation Bootcamp. I had the same kinds of feelings (feeling stupid and uncoordinated in a business kind of way at times) and thought about quitting at one point, but I stuck with it. And like that early morning experience, I was glad I did! Here's why.
The Pipeline Generation Bootcamp is run by Dan Tyre, HubSpot's sixth employee and sales guru. If you ever get the opportunity to meet Dan or go to a conference or meeting featuring him, it will be well worth your time. He has a unique ability to share important insights while making you comfortable, yet challenged and inspired.
The Principles of All Bootcamps are the Same
Here's what I learned from both kinds
Just do it—set a schedule and stick to it. Much like a physical workout, keeping your sales pipeline full requires weekly—or daily—time on your calendar. Schedule the time and keep it. Oh, and another thing I learned at my first bootcamp, don't excuse yourself if you're a few minutes late. Better to prospect for at least a few minutes rather than not at all.
Push yourself—you might be surprised at what you can actually do. Running hills? Working out hard for an hour at 5:30 a.m.? Impossible! Yet, I did it and felt great afterwards. Same with prospecting. Stepping out of the comfort zone, pausing, learning new techniques—it's surprising what you can actually do.
Appreciate the relationships—you can learn from everyone. In both bootcamps, I was expecting to learn from the instructor, but I wasn't expecting to learn so much from my fellow participants—their trials, issues and successes. Coaches show us, but actually doing it is what makes you good at it.
Big HubSpot Bootcamp Takeaways
Pause—Give people time to think; talking for the first minute on the call will not convince anyone to buy your services.
Offer Help—No one wants to be sold, but people are intrigued by a genuine offer of assistance. Freely offer your insights and help, and then see what happens.
Ask questions, be engaged—Let the prospect lead the conversation, uncover their concerns and help them think through it to find the right answer.
Spend time on the front end to determine your ideal customer, qualify your leads, and learn how to exit relationships that don't meet your criteria. It's OK! You can nicely exit calls that don't meet your business needs and still preserve everyone's dignity.
By no means am I an expert, but I'd be happy to share what I learned with you. Eight hours with Dan Tyre is like drinking from a fire hose. Sure you get a drink, but you also get a little messy along the way—the good kind of messy that helps you clean up your act.
---