Updated

March 26, 2018

Publish Date:
September 21, 2017

Marketing and digital communications agency specializing in smart, meaningful content development.
Subscribe to the MZ Blog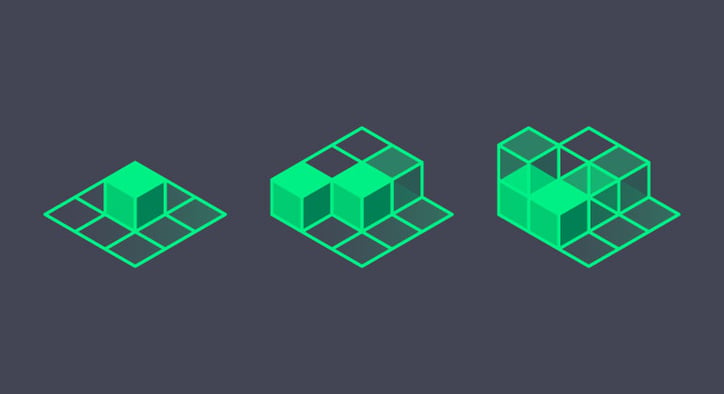 Let's say you built a house but once you move in, you determine that you could make a few changes to enhance your living arrangements and add value. But then you realize you can't make renovations or innovations because there were no plans for additions. Your architect, your contractor and your banker didn't advise you on how you could build a better structure to allow for renovations. Doesn't sound too appealing, does it? Well, the same thing can happen when companies develop websites that don't allow for future growth.
Growth-Driven Design (GDD) is not just a trending concept in marketing and digital communications. GDD is core belief that Michaletz Zwief embraces and lives by.
GDD is the continuous redesign of a project, most typically a website, to help evolve your business as circumstances change. Instead of overhauling a project every two to five years, small improvements are made on a monthly or quarterly basis. These improvements are made from studying user behavior, with the goal of improving and optimizing the user experience, resulting in buyers being attracted, converted and closed.
How Does GDD Work?
There are two main phases when dealing with GDD. Phase one is Strategy and Launch Pad. Phase two is Continuous Improvement.
Phase One: Strategy & Launch Pad
Strategy
Before starting to create or redesign a project, MZ works with clients to strategize needs and wants. Together we create a wish list divided into two sections: "nice-to-have" and "must-have." This list will be measured against the project objectives and purpose as well as the audience personas. The "must-have" items will be mandatory and fall within the project scope while the "nice-to-have" items may or may not make the cut depending on their importance and relevance. Often, "nice-to-have" items are designated as future additions within Phase II or III.
Launch Pad
A launch pad is the foundation of the project. It's tailored for a fast but effective initial release. This is not your FINAL product; it's not meant to be perfect. It will include your "must-have" objectives to get the project going. At MZ we openly share with clients that if we waited for a site to be perfect before the initial launch, we'd never launch a single site. As a partner with our clients, we also embrace the fact that, the "launch pad" site is not absolute, but it is remarkably better than what currently exists.
Phase Two: Continuous Improvement
Once the launch pad is online, it's time to perform maintenance. About once a month or quarter, changes will be made to enhance the user experience.
There are four steps to continuing to improve your project: Plan, Develop, Learn and Transfer.
1. Plan
Planning includes comparing your project's performance against your goals. As a team, you will want to set new goals for the cycle and update your wish list. Data interpretation plays a large part in designing changes to enhance areas or identifying sections that are not effective.
2. Develop
Developing translates to creating tasks and prioritizing objectives. Sometimes these tasks involve refining rather than redesigning, other times they involve adding new sections or tools. It is important to thoroughly test every change or enhancement. After the glitches are addressed and new tasks or sections are online, marketing campaigns should be created to drive traffic to the new areas.
3. Learn
The first thing to collectively ask is, "What did we learn about the user?" Again, analytics and data from SEO, KPIs, sources, page visits, campaigns and lead generation surveys all offer the opportunity for analysis and learning.
4. Transfer
The final step is to share what you have learned about the user with your marketing/sales team as well as the executive team.
The Benefits of GDD
GDD is a valuable process with many benefits including:
Optimizing the user experience
Building to allow for pivoting
Utilizing data to increase effectiveness
Mindset for continuous learning and improvement
Increased cash flow with smaller website investments over longer periods of time
GDD requires a growth mindset by all involved–the belief that a site can always be better. It requires an agile team proactively using data-driven optimization to grow and evolve. After all, we're "all works in progress" and the websites we create shouldn't be any different.
---