Date

June 18, 2020

Marketing and digital communications agency specializing in smart, meaningful content development.
Subscribe to the MZ Blog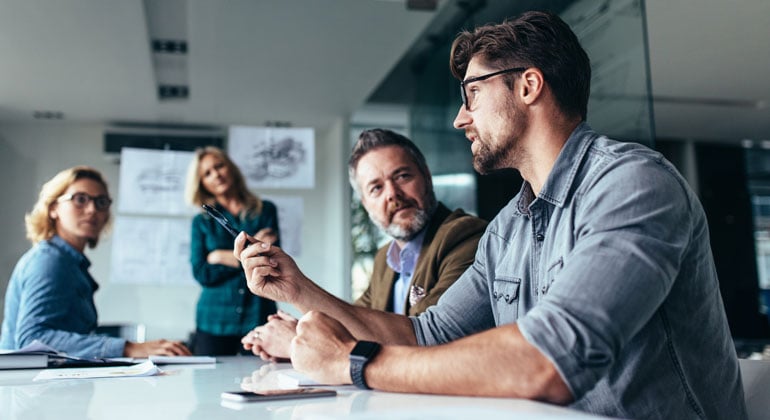 Marketing agencies have evolved over the years—from their capabilities and areas of expertise to client relationships and expectations. While many changes have been positive and necessary, there are some that have been for the worse.
Let's take a look at three main trends that have grown over the past decade.
Trust still matters, and always will.
Trust is the foundation of every good client-agency relationship. It's what sets the direction for success or failure. Building trust requires honesty between both parties at every touchpoint—from briefing, budget and content discussions to project review through completion. Transparent communication at the beginning helps set a realistic strategy and minimizes rework or unwanted surprises down the road. And the better the communication, the more responsive agencies can be when there's the need for last-minute project adjustments or pivoting during a pandemic.
Genuine trust is built on a personal level. Here, we all work better when we feel an authentic, personal connection to everyone on our client's team. We often start phone calls with personal stories and enjoy hearing about how they're doing. An agency should continually seek to grow client relationships by continually gaining a better understanding of the company and the people. After all, the voice of your brand should be entrusted to people who care. We are most valuable when we are seen as a true extension of our clients. A partner acting in the best interest of the marketing team, the prospects and customers and the brand.
There's a new breed of marketing agencies.
Agency models continue to evolve, but some not for the better. As a HubSpot agency, we have access to several forums where agency leaders interact on conference calls to share best practices and learn the HubSpot way to sell. While these have been informative and helpful, I've also been surprised by a new agency model.
There is a new breed of marketing agencies that don't have any background in creative, copy or strategy. These agencies were born out of digital backgrounds—website programming, paid search, search engine optimization (SEO), or sales.
What's wrong with this? Many things. Often these agencies don't have a staff of competent creative directors, copywriters or strategists. They farm out these tasks to the lowest bidder via websites. The people working on the content don't really know the company, competition, pain points, product life cycle, brand personality, and more. The result can be generic, subpar content that doesn't return results or reflect the true voice of the brand.
I realize what has made us a successful, strategic agency for more than two decades. We are storytellers. We dig in, find the differentiating benefits and features, keep the needs of prospects and customers first and then deliver a crafted story where every word is deliberate and every visual is meaningful.
Agency services shouldn't be a commodity.
Too many agencies are focused on transactions, and not relationships. You can tell this from their website, where they have a pricing page, listing generic packages and services with monthly retainers.
But when client-agency relationships and services are treated as a commodity, the level of understanding needed to create effective materials reflective of the brand is never reached. And each time a company changes agencies, they're faced with the time and costs of having to re-educate a new team.
Long-term client-agency relationships simply result in better marketing. As in life, a good relationship can't be bought or one-sided. An agency must provide invaluable skills and insights and be invested in their client's success. A client must put in the time necessary to equip the agency with a thorough understanding of the company's brand, goals and challenges. And remember, a good partner doesn't just tell you what you want to hear—as a client, you're paying for expertise. Results in advocates who genuinely and passionately care about each other's successes.
Find an agency who will put in the time and effort to get to know your team and gain a deep understanding of your company—including product life cycles, buyer personas, the industry, competitive landscape, your company's mission, purpose, vision and more. When that deep understanding is developed, the marketing materials they create will be much more effective and reflective.
---