Date

October 12, 2021

Marketing and digital communications agency specializing in smart, meaningful content development.
Subscribe to the MZ Blog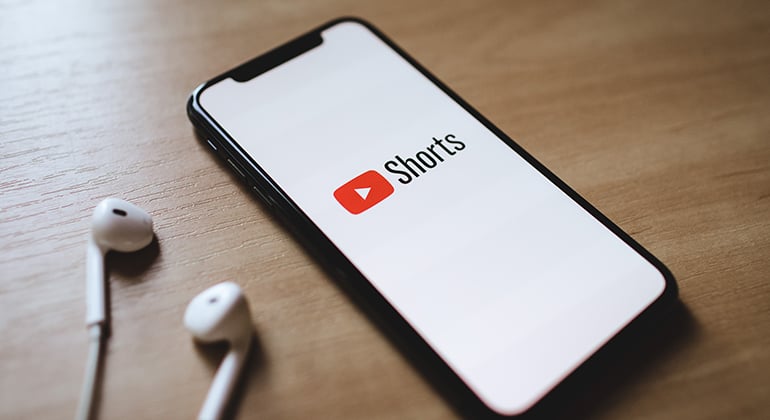 As the popularity—and virality—of short-form videos continues to rise, YouTube has responded to its competitor TikTok with the release of YouTube Shorts. For those familiar with TikTok, Snapchat, or Instagram Stories, Shorts shares similar capabilities, yet boasts the draw of a mass audience. With the opportunity to market to YouTube's billions of users, Shorts may just be what creators need to reach new heights.
So what is YouTube Shorts?
According to YouTube, Shorts is a new short-form video experience for creators and artists who want to shoot short, catchy videos using nothing but their mobile phones. Essentially, people can create vertical videos that are 60 seconds or less, capturing and editing everything from the palm of their hand. And unlike Snapchat or Instagram Stories which expire, Shorts are always available, just like a regular YouTube video.
TikTok vs. Shorts
With almost identical capabilities to TikTok, the most notable differentiator currently is its user base. While TikTok's audience is predominantly Gen Z, Shorts creators will be able to leverage YouTube's 2+ billion users which make up almost one-third of the entire internet. With such a broad range of demographics available, this platform is much more likely to attract businesses, B2C and B2B alike.
It will be interesting to see how YouTube evolves and innovates the Shorts platform in comparison to its rival. Not too many features can be predicted yet, since the platform itself is still very new—the beta version just launched globally this past July. Notably, during its first beta run in India in February, the platform racked up an average of 3.5 billion views a day. When it was released a month later in the U.S., daily views surpassed 6.5 billion. Now that it's released to 100 countries, the opportunities for marketers certainly look promising.
How B2B marketers can leverage the platform
A major advantage of Shorts for marketers is that you get the same analytics through YouTube as you would for a regular long-form video. That said, it's a great tool for B2B brands to engage clients and reach new audiences.
Provide quick tutorials, tips, insights, trivia, or a behind-the-scenes look at a new product, process or service. This type of content is more entertaining, digestible and memorable. Remember, B2B professionals are consumers too. Reach them on the platforms they frequent and grow brand awareness with fresh and unique content. And since it's such a new platform, you have the opportunity to establish a presence now before competition skyrockets.
How to create and post a video
Users have the option to record and edit a video using Shorts mobile-only creation tools, or to upload their own video on mobile, desktop or another device, following the typical upload process.
To create a video, follow these steps:
Open the YouTube app.
Tap the Create (+) icon and then select "Create a Short".
The default record time is set to a max of 15 seconds. To make a longer video, tap the "15" above the record button to adjust the max time (you can record up to 60 seconds).
To start recording hold down the red capture button—or you can tap it to start and tap it again to stop.
You can add filters and music to the clip, as well as adjust the recording speed. You can also set a countdown Timer for when to start recording.
You can repeat steps #4 and 5 to create a multi-segment video (clips will show up in the order you record them) as long as the total of all the clips is under 60 seconds. Tap "Undo" to remove the previously recorded clip or Redo to add it back. The Align feature enables you to match up the clip you're about to record with the previous clip.
After you're done recording the clip/s, tap Next (checkmark icon).
Now you can use various editing features such as adding text at certain points and adding and adjusting music.
Tap NEXT to add a Title to your video and set the visibility to public, private, or unlisted. YouTube recommends adding the hashtag #shorts in the video title to help with discovery.
Tap Upload to publish your Short.
While Shorts is still a new platform that's growing and evolving, developing a plan to integrate it into your video marketing strategy now could go a long way. To learn more about YouTube marketing, check out our YouTube blog series.
---