Date

April 29, 2020

Marketing and digital communications agency specializing in smart, meaningful content development.
Subscribe to the MZ Blog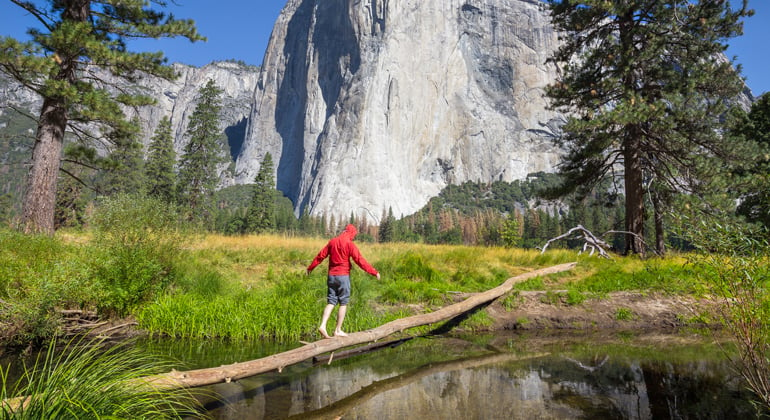 We're facing an economic crisis. But we can learn from the past—what companies did to weather the storm and grow afterward. And how they did it differently.
A common differentiator is marketing. For example, during the Great Depression, Post (the leader in the dry cereal category at that time) slashed its marketing budget. Kellogg's took advantage of that by launching a new product, Rice Krispies, and doubled its advertising spend. Kellogg's revenue increased 30%, and they've led that market ever since.
Before and during the 2008 Great Recession, Samsung doubled its R&D investment and maintained marketing investments, even bringing in senior marketing execs from other companies. By doing so, they were able to launch the first Galaxy smartphone and rebrand as an innovative company—surpassing many competitors to rival the Apple iPhone.
How does your company view marketing?
These companies were successful because they understood marketing isn't an expense—it's an investment. After the 2008 financial meltdown, brands that continued to invest in marketing recovered 9X faster than those that didn't.
And this doesn't just apply to B2C companies. A study done by McGraw-Hill Research analyzed 600 B2B companies during the recession and the following three years—the companies that advertised aggressively grew 275% over those that didn't.
An effective digital marketing strategy during an economic crisis will enable you to increase brand awareness, grow market share, retain existing customers, and generate sales—and it can be less expensive than traditional marketing efforts.
Let's take a look at three opportunities that have developed since the week of 9 March 2020, demonstrating why you shouldn't stop marketing during a crisis.
1. Competition has significantly decreased—opening opportunities to grow your brand awareness and market share.
Your competitors are reeling from the same effects of this pandemic, and many, if not all, have cut back or even eliminated their current marketing efforts—leaving the door wide open for your business.
Be proactive—even aggressive—in your efforts.
This is really evident in online advertising. Competition for paid ads has decreased, while online traffic has skyrocketed. As a result, cost per click has decreased, making paid ads much cheaper. This can mean greater ROI, lead generation and increased website traffic. It's easier and less expensive to keep your brand and solutions top of mind through relevant offers and helpful content.
Above all, remember you have greater opportunities now, but so do your competitors. Perhaps Henry Ford said it best:
"A man who stops advertising to save money is like a man who stops a clock to save time."
Marketing never stops. And it's not an expense, but a long-term investment. Your past and current marketing efforts built your brand equity. The less you spend, the less you'll receive, and the more your competition gets—and that damage is long-lasting.
2. You need a marketing strategy to retain existing customers and strengthen customer loyalty.
Unless working in an industry that thrives during a recession (e.g., discount retail or freight and logistics), your company is likely suffering and losing customers. Even your most loyal customers and clients need a compelling reason to "stay" as they face numerous challenges of their own. How well you're able to retain customers not only affects your present situation, but also your market position when the economy rebounds.
Customers want to hear from you.
Staying connected to customers through email, newsletters, blogging, social media or webinars is crucial. Did you know email open rates have increased 13% since the World Health Organization declared COVID-19 a global pandemic? Not only are people online more and have more time on their hands, but customers want to hear how their favorite brands are responding and helping. They need to see trusted brands listening and providing solutions to their evolving needs.
To effectively market and communicate with existing customers, you need to find ways to provide value during this crisis. What can you offer customers that provides support to retain them? Show empathy and goodwill. Discounts, freebies, payment plans, and helpful, educational content that addresses their current needs go a long way. Include your customers in discussions as well, ask for feedback and provide them options when possible. When customers feel heard, valued, and that "you're in this together," you'll be the company they stick with during the crisis—and come back to when it's over.
3. Changes you make now can set your business up for success long after the crisis.
Not all change is bad. In fact, now may be the best time to make the changes you wanted to make before the pandemic even happened. For example, now that communication and customer experiences have truly gone digital, there's no better time to refresh an old website. Or to learn how to host webinars to replace canceled trade shows and events.
Study your current processes to find areas for improvement.
Think of ways you can improve and streamline current processes, and how it will be beneficial long after COVID-19 subsides. Can you automate marketing efforts with communication workflows and digital campaigns?
Marketing and advertising will increase site traffic, but how are you tracking results, following up with leads, and collecting data that will grow your strategies? Tools such as the free HubSpot CRM give you complete visibility into your sales funnel and help you manage leads seamlessly. We're happy to discuss options that would benefit your business.
It's a time of great change but also of great opportunity. Many lessons can be learned from companies that adjusted and innovated communications strategies during past crises. Your marketing now will directly affect the recovery of your business when the economy rebounds. When done right, marketing and advertising will contribute to increased market share, strengthen your brand perception, and set you up for success.
---