Updated

March 29, 2018

Publish Date:
March 29, 2018

Marketing and digital communications agency specializing in smart, meaningful content development.
Subscribe to the MZ Blog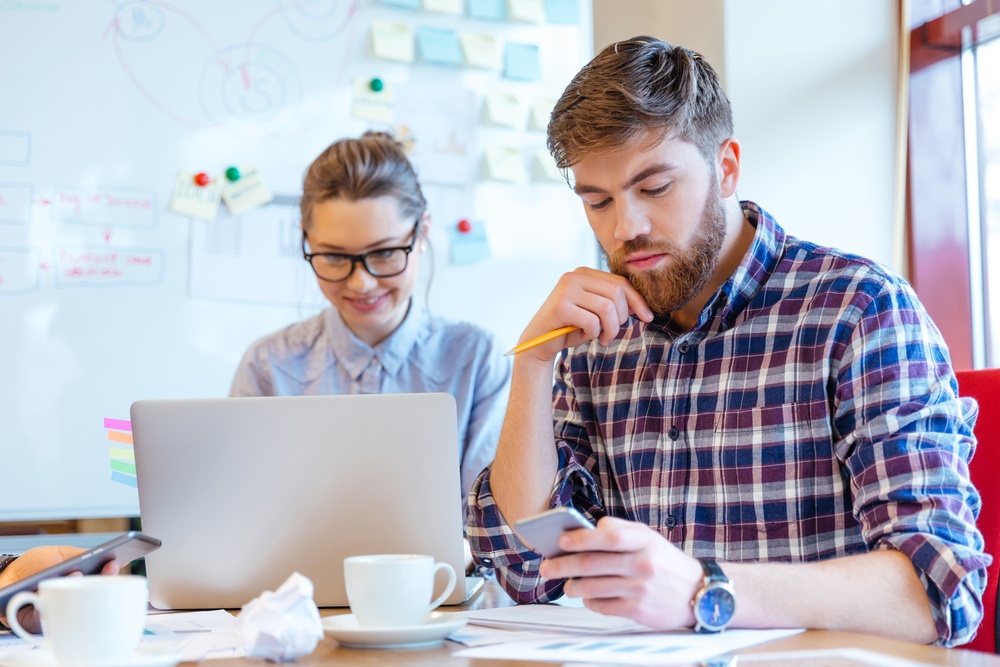 Here at MZ, we understand the role a documented content strategy plays in creating high-quality content. Content marketing itself has skyrocketed in popularity, with 75 percent of marketers increasing their content marketing investment. But a successful content strategy involves more than just drafting a list of keywords or planning a few blog posts. It is a detailed process that can seem daunting at first, but the benefits and ROI are well worth it. Here are our tips and recommendations to simplify the process for you.
Target Pain Points with Buyer Personas
Well-researched and formulated buyer personas are the backbone of your strategy. It's more than demographics—learn who your customers are on a personal level and use that information to clearly identify their needs and pain points. Only then can you provide valuable information and eventually show how your product or service is their optimal solution. Consider—what content reflects the topics you want to be known for?
Improve Search Results with Topic Clusters
A topic cluster is a series of content connected by one topic that will build your authority with both search engines and readers. By organizing topics into clusters, you'll see improved search results and top-of-funnel traffic growth. To begin, research topics that matter to you and your customers. Once you have a topic chosen, brainstorm subtopics and link all related pages.
We recommend using automation software such as HubSpot's Strategy Tool which tracks the amount of searches per month on your topics and subtopics. It also provides you domain authority and relevance scores measuring your content's success so you can see what areas are working well and what needs improvement.
Show Your Expertise with Pillar Pages
Once your topic clusters are set, it's time to develop pillar pages. Pillar pages are long-format landing pages that comprehensively cover your core topics. They should contain high-quality, interesting and relevant content to showcase your expertise.
For example, if you're selling cameras and equipment, good pillar page topics may include sports mode shooting techniques, optimal settings for night photography and what equipment or accessories are needed in various conditions.
Repurpose Content on Different Channels
Keeping up with content demand is often too difficult if you're creating everything from scratch. Look for opportunities to repurpose content across different marketing assets and tailor or edit as needed.
Analyze Competitor Strategies to Reach New Audiences
When developing your strategy, it's important to do a competitive analysis. Start by analyzing your competitor's content platforms, SEO focus, and content quality, topics and frequency. Through this research you can find topics they've failed to address or channels they don't have a presence on, so you can reach wider audiences.
Communicate with Editorial Calendars
Editorial calendars will help you assign roles and identify gaps in your content. When creating a calendar, you should keep it flexible and accessible for consistent communication across all departments. Document content for each persona and each stage of the marketing funnel. HubSpot's Editorial Calendar Templates is a great tool we'd recommend for simplifying this process.
Build Campaigns and Measure ROI
Creating campaigns should be an integral part of your strategy—whether utilizing blogs, videos, emails, social media or other notable content assets. Strategized campaigns will make your content more relevant and give you a more compelling presence on each channel.
Specific campaign goals will give you guidelines for measuring ROI. Measure, track and compare each campaign's impact. Use the measurements to prove the value of your marketing efforts and close the loop between marketing and sales. We recommend assigning efforts for your marketing campaign within HubSpot. That will allow you to group all of the assets related to a campaign so you can manage and analyze them together.
Documented content strategies have a clear effect on your content's success. Organizing a plan does wonders for your marketing ROI and positions you well for the future. We hope these tips get you off to the right start!
---