Updated

March 28, 2018

Publish Date:
March 28, 2018

Marketing and digital communications agency specializing in smart, meaningful content development.
Subscribe to the MZ Blog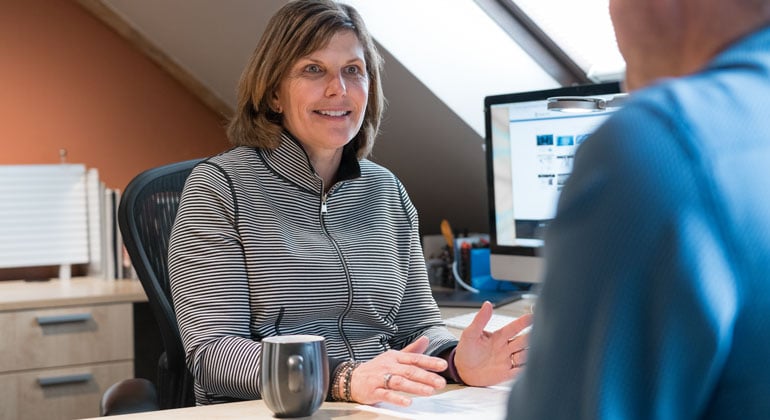 Recently I participated in an 8-week HubSpot Pipeline Generation Bootcamp with Helen. While the pipeline was primarily focused on how to generate sales leads, I found it to be just as relevant for both prospective and current customer relationships—as well as phone calls or in-person meetings. I'd like to share 5 Key Takeaways.
Personal Motivation, Passion and Enthusiasm
Dan Tyre, our coach and #6 employee at HubSpot, led by example. Dan is high energy, fun, passionate and smart. Every week he not only showed up, but made personal connections with each of us, helping us become better, stronger and brighter—just like the physical kind of bootcamp! He mentored us, helped us build new skills, and provided training and advice. Dan's enthusiasm is infectious. Even on days when you think your motivation level is only a 7, an hour with Dan cranks it back up to 10. Dan helped remind me of my "why." I am a helper. And he also reinforced that it's great to be with people who can help you learn and grow by nudging you outside of your comfort zone in an inspirational and fun way.
Key Takeaway: Stand up, smile and be more like Dan!
Personas Apply to Each of Us
I've always enjoyed psychology. In fact, my LinkedIn Profile states, "I consider myself a lifelong student of psychology—after all, what's more fascinating than relationships between target audiences and brands other than possibly those between family and friends." In the bootcamp, we began analyzing ourselves based on our personality types and DISC Quadrants. No surprise, I'm an analytical driver and a mix of "detail oriented" (D-Type) with "let's hear more details" (C-Type). But I was reminded that just as it's important to know myself, it's also important to know the persona of the person I'm working with. A little research (LinkedIn, social media, website, google) and insight can go a long way in understanding what motivates someone, grasping their pain points, unraveling their challenges and developing a foundation for a true partnership.
Key Takeaway: Knowing your audience is invaluable.
The Connection
During week two we focused on "The Connect Call." As you can guess, the call has as much to do about literally connecting when someone picks up the phone and as it does to emotionally connecting with the person on the other end. Dan calls it "taking it sideways," because it's your opportunity to embark on an interesting, enjoyable discussion and move past what might otherwise be a one-sided, awkward conversation. Note to self: Conversation about the weather is off limits. Instead, find a way to connect one-on-one about a shared interest; ask an intriguing question based on their background; engage in a timely discussion such as "What team are you rooting for in the Final Four?" Don't underestimate the importance of making a connection and building rapport—that's how relationships start.
Key Takeaway: Take the phone out of the equation and just be yourself.
Listening Relationships
Everyone likes to be heard. In fact, sometimes the less you say the better, because you get a chance to really observe, process and learn. Active listening is all about paying attention, pausing, asking questions and visualizing what is being said. Here are some magic phrases to ensure you are an active listener:
Does that sound like you?
Tell me about that.
So what I hear you say, is that…
What else? Anything else? What else?
How does that work?
Why do you do it that way?
What are your thoughts about that?
Nice (pause, pause, pause).
Key Takeaway: Apply the 80/20 rule: 80% they talk, 20% you talk.
H2H
We've witnessed that B2B and B2C marketing has a common component—H2H. That's human-to-human, marketing. After all, we're trying to make an impact with our marketing efforts, often in an emotional manner. But as marketers we can also move toward trust, understanding, kindness, collaboration and empathy in our business relationships. And in today's fast-paced, competitive environment the best way to do that is by always helping. An "aha moment" for me came when I realized, "Hey, that's exactly what we try to do at MZ!" Just look at one of our core values from our website:
"Most importantly at the end of the day, we are most concerned with how we helped our clients and if it was an enjoyable experience for everyone involved."
Key Takeaway: H2H is Humans Helping Humans so find a way to help.
Dan affectionately refers to all of us participating in the bootcamp as "lions," and yes we learned to roar. Thanks to Dan's help and that of Elizabeth Bailey, our Channel Account Manager, I am proud to say I am now a new Lioness when it comes to H2H Connections. I couldn't be more grateful for their help.
---