Date

February 11, 2021

Marketing and digital communications agency specializing in smart, meaningful content development.
Subscribe to the MZ Blog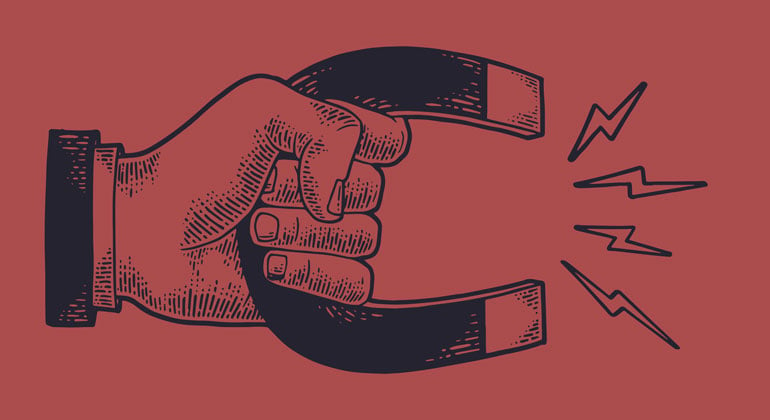 Growing your contact database in today's world is challenging—not only are people less willing to give out personal information, but the average person is exposed to up to 10,000 brand messages a day. Attention is a scarce resource and data the new currency. To attract prospect's attention, content offers need to be remarkable. Lead magnets are effective marketing tools that when used correctly will convert your ideal visitors into leads.
What is a lead magnet?
A lead magnet is a valuable resource offered to prospects in exchange for their contact information. More simply put, it's a gated long-form piece of content.
To convince visitors to give up their contact information, real value must be provided. This means making your buyer the focus of every story you tell—letting their questions, challenges and interests drive content creation. What questions weigh heavy on their mind? Where do they go online to find answers? By consistently identifying and filling in information gaps within your industry, you'll become a trusted voice to your audience.
Creating a path to conversion.
To use a lead magnet effectively, every touchpoint from promotion to follow-up needs to be considered. There are four main elements to include in your path to conversion.
Call-to-action. There are many different ways to promote a resource—whether on your website, through social ads, retargeting ads or an email campaign. Advertise your content offer clearly and use actionable language and colors that stand out.
Landing page. Your landing page should have one intent—convincing leads to download your content. Anything more will become a distraction. Keep messaging simple and direct, accurately describing the value you're offering. For best results, stick to these landing page do's and don'ts.
Thank-you page. Acknowledge completion of the form and what they can expect. If there are any next steps to take, outline them here. This is also a great place to offer up any additional resources related to what you just provided.
Follow-up. Keep the lead engaged by sending a follow-up email campaign shortly after. The goal of follow-up emails should be to start a conversation and discover more ways you can be helpful to them.
B2B lead magnet examples.
Comprehensive Report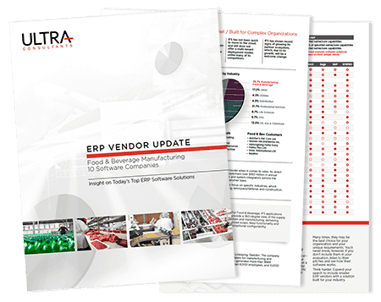 Ultra Consultants, an independent enterprise software consulting firm, helps guide Food & Beverage companies looking for modern ERP technology to the right solution. They put together a comprehensive report in response to their audience's biggest question—what is the best choice for a new or replacement ERP solution?
The ERP Vendor Update report offers a close-up look at today's top Food & Beverage software solutions, providing more information and insight than typical software overviews. Complex data is presented clearly with charts and graphs for easy analysis and comparison. With current data and insights from industry professionals and more, the report educates customers on what to consider when choosing an ERP and the main differences between top solutions.

To promote this valuable resource, Ultra Consultants ran a social and email campaign that sent users to a landing page optimized for conversions.
Educational eBook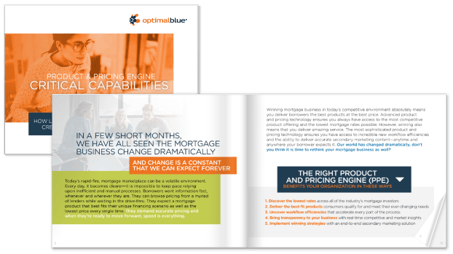 The mortgage business has changed dramatically. Optimal Blue's eBook does a great job of explaining how evolving industry dynamics have taken a PPE from a "nice to have" to a "got to have." It educates viewers on the five key components of a successful PPE, setting up the problem and providing insights on industry trends and statistics to position Optimal Blue as the preferred solution.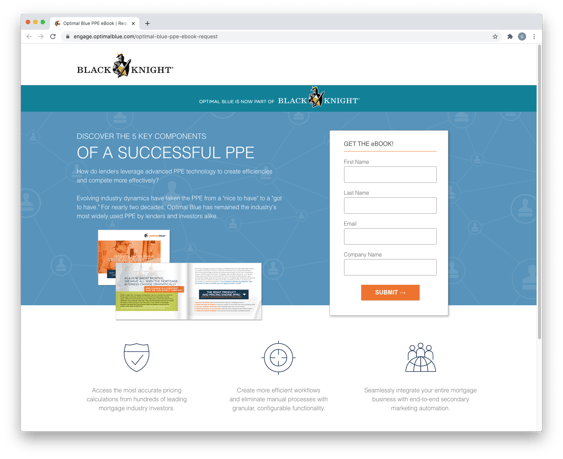 To download the eBook, users are sent to a landing page. Featuring straightforward and concise messaging that highlights the value of the eBook, no navigation menu to distract users, and a simple form, the landing page is optimized for conversion.
Lead magnets are powerful marketing tools for growing your contact database. By providing real value through helpful, educational content, you can attract leads better and build trusted relationships with your audience.
---