Date

January 18, 2022

Marketing and digital communications agency specializing in smart, meaningful content development.
Subscribe to the MZ Blog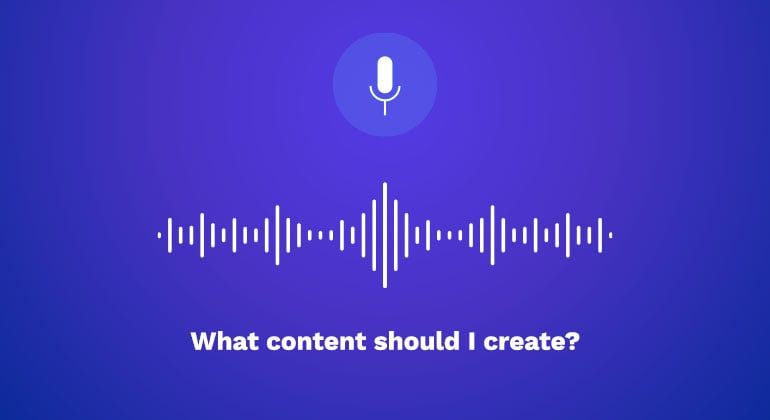 When was the last time you had to wait more than a minute before your question was answered? Well, if you're like most of us, probably not often. Thanks to personal assistant Siri, professor Google and friends on Facebook, our questions are answered, solutions found, and experiences shared—in merely seconds. Sometimes before we even know what to ask.
As the digital revolution continues full throttle, inbound marketing remains integral to business growth. We ask voice assistants for help, browse the web for solutions and download content on a whim. All before ever speaking to a sales rep. Having the right content online for customers at their convenience is what sets brands apart and sends leads down the funnel.
But how do you identify and implement effective inbound strategies? By using two key tactics that, when paired together, fuel business growth—demand generation and lead generation.
What is demand generation?
As the name states, demand generation tactics are used to generate demand for your product or service. The main purpose is to grow brand awareness and authority, targeting new audiences at the top of the funnel. This can be done by creating content that's educational and insightful to pique interest and build trust.
How is it different from lead generation?
The purpose of lead generation is to nurture and convert leads who are already at the bottom of the funnel. Like demand generation, content marketing is the main method, but the content is geared towards qualified buyers and typically gated.
Creating the best content for each strategy.
Leverage channels like blogs and social media to increase visibility.
When it comes to demand generation, blogging is a very effective strategy for positioning you as a go-to source for industry information—which builds trust and confidence in your brand. Guest blogging is also a great way to reach new audiences and generate backlinks. Remember to promote your posts on social media for more visibility.
Consider partnering with industry influencers as well, whether it's collaborating on social posts and blogs or hosting an event. Besides building brand awareness, demand gen content is also fitting for new product launches, rebranding or refresh initiatives, charity events and fundraisers.
KEES, Inc. provides high quality HVAC and architectural sheet metal products. The company created a video explaining the value of its newest product offering—passageway grilles and diffusers. It was promoted on social media and in a newsletter online, generating awareness in their market.
Offer more value with eBooks, whitepapers and webinars.
Lead generation content should be gated, offering viewers more valuable content in exchange for their contact information, typically an email address. Then if you use marketing automation software such as HubSpot, you can initiate nurturing email campaigns that move leads down the funnel by providing relevant content based on their behavior and engagement with your website, social accounts, and other content and communications.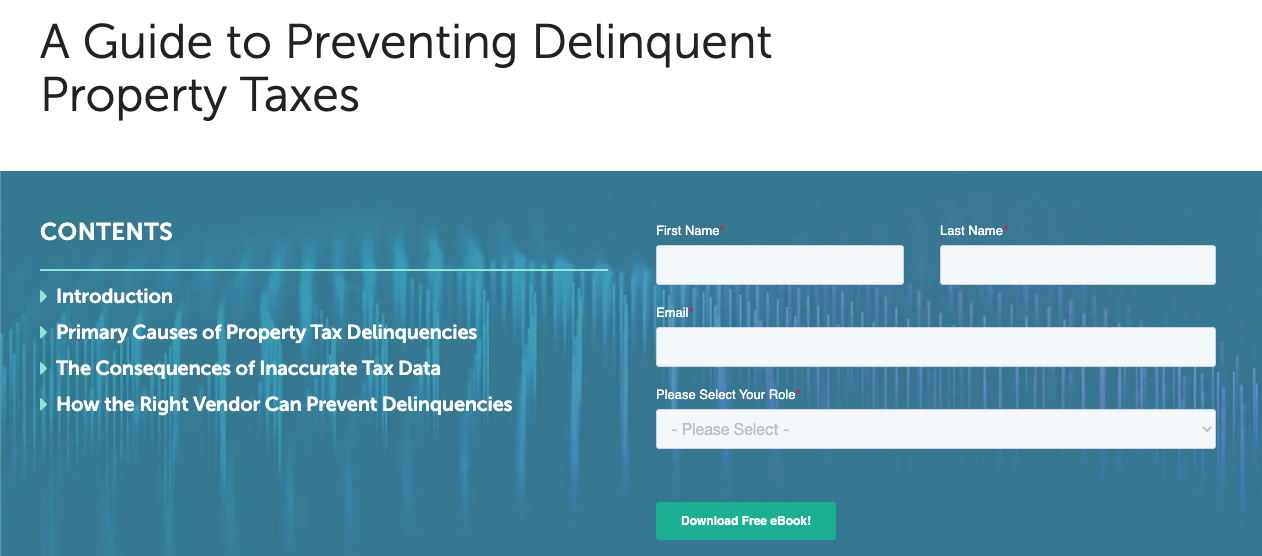 To display its expertise in delinquent tax tracking, Info-Pro created an eBook of its pillar page, Preventing Delinquencies. The content provides valuable insights to its audience, encouraging users to enter their contact information to download the educational guide.
Measuring demand gen and lead gen results.
Always establish KPIs to measure the effectiveness of your strategies. That way no time is wasted repeating ineffective campaigns and effective ones can be enhanced and sharpened. The data also helps determine which topics and platforms will be timely, relevant and ideal. Here are examples of common KPIs used to evaluate demand and lead gen campaigns.
Popular Demand Generation KPIs
Number of views
Keyword ranking
Scroll depth
Time on page
Backlinks
Likes, comments, shares
Popular Lead Generation KPIs
Number of downloads
New emails acquired
Number of direct conversions
Open and click-through rates
Number of meetings generated
Time to get started.
Pairing these strategies is a great way to fuel business growth and connect with your audience. Start using demand generation to raise awareness and lead generation to close more deals today.
---