Date

December 8, 2020

Marketing and digital communications agency specializing in smart, meaningful content development.
Subscribe to the MZ Blog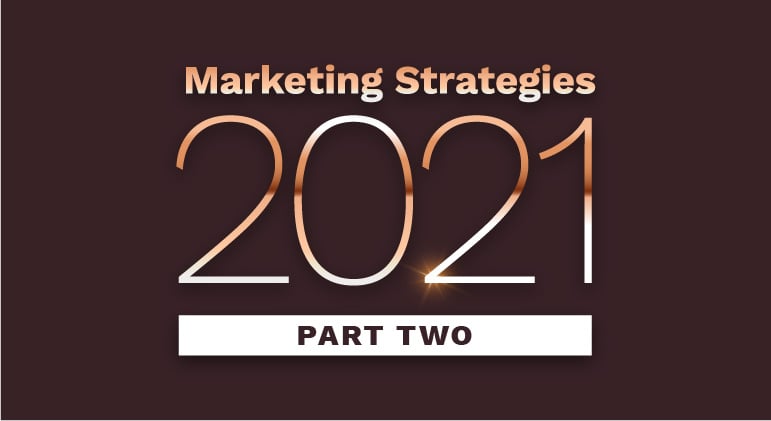 Strategy #2: Asking for Referrals & Testimonials
Trust, while always critical to the sales process, has become buyer's most important consideration during this time of uncertainty. Building trust is the first step to closing deals. And since a lot of face-to-face touchpoints for building trust have been eliminated, the importance of cultivating trust online and through other methods has grown.
Your clients are your most effective spokespeople. When people see others have trusted your company, it immediately gives your brand credibility. And word-of-mouth promotion is the most trustworthy form of marketing. In fact, it generates 5 times more sales than paid advertising. And customers acquired through referrals have a 37 percent higher retention rate. People are more likely to believe someone they have a personal relationship with than a sales pitch.
Getting referrals and incorporating testimonials throughout your content is crucial for growing your business. What most people struggle with is wondering who to ask and how to ask. We've put together a helpful guide for kickstarting an effective referral and testimonial strategy.
How to ask for referrals
Asking for a referral is simply asking for an introduction. Be friendly, thanking your customer for their business and letting them know you're asking for their help to start a conversation between you and someone who's also a great fit for your solutions. Remember, all requests should be personalized to reap better results. However, if you're sending requests to multiple clients, create email templates as a foundation to simplify the process and then personalize as needed. When creating templates, keep the following in mind for what to include.
1. Give a specific request. Be clear in describing your ideal prospect and which product or service you're offering to ensure quality leads. You may need to create more than one template depending on who you're asking, such as loyal customers, new customers, partners or vendors.
2. Provide a template to your client. Time kills all deals. Make the process as frictionless as possible by providing an email template for your clients to send if they agree to refer you. Offer it up as a helpful suggestion for how to ask for the introduction.
3. Follow-up promptly. When you do get a referral from a customer, be prompt in showing your appreciation. A thoughtful gift card or handwritten note are great ways to go beyond just an email to give heartfelt thanks.
4. Offer an incentive. If you've had trouble getting responses to your requests in the past, encourage participation by offering an incentive such as a discount or prize.
Proactively look for opportunities to refer your customers as well. By helping your clients grow their network, they'll feel far more inclined to return the favor.
Leverage the power of testimonials
Asking for testimonials is equally important. When people see others have trusted you, it makes it easier for them to as well. People view customer reviews as 12 times more trustworthy than a company's own product or service description. Your client's opinion of your brand and solutions is what validates your claims and builds that first sense of trust.
Including client testimonials throughout your website and content is a great way to build credibility. Consider gathering quotes or conducting interviews to create client testimonial videos. Once you have the content created, promote it through email and social media campaigns. It's a great way to give a public shout out to your customers while also showing the value of your business.
MZ worked with Optimal Blue to create client testimonial videos, showcasing the Optimal Blue value.
Before asking for a testimonial, identify who your advocates are. Which clients are extremely satisfied with your solutions? If you don't know offhand, a simple way to find out is by sending out a Net Promoter Score survey. Timing is also important. Look for moments when your customers are most delighted, such as after receiving your product or after a positive experience with your support team. And when you ask, be specific about what you're asking for feedback on—such as specific results of how a product feature helped them save time and effort.
Ultimately, getting a referral or testimonial starts with delighting your customers and building a strong relationship. When that's done right, clients will be more than glad to speak positively about your brand and share their excitement with others.
---