Date

December 29, 2020

Marketing and digital communications agency specializing in smart, meaningful content development.
Subscribe to the MZ Blog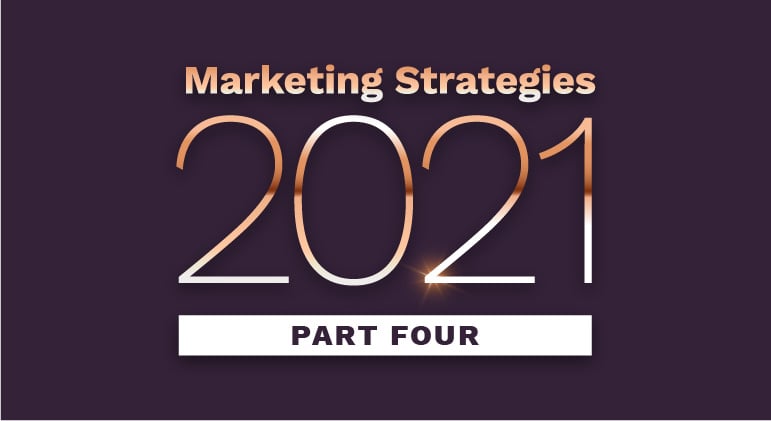 Strategy #4: Looking for Partnership Opportunities
It's not just about the relationships you build with customers. What strategic partnerships can you build within your industry—new or existing? Partnering with other companies and industry professionals to create thought leadership content, co-host events and more, will spark creative new ideas, introduce your solutions to new audiences, and expand your network.
Reach new audiences with guest-blogging.
Grow brand awareness. Build backlinks. Increase social media shares. There are countless benefits of guest blogging. By guest-posting on websites that your audience is active on, you gain exposure to targeted traffic and can establish your brand as a thought leader within your industry.
Identify blogs that focus on topics relevant to your audience, so you can provide helpful expertise. One way to find sites that accept guest posts is to do a Google search for "write for us" or "become a contributor" followed by your topic keywords. Follow your competitors on social channels too to see if they share guest blog posts they've done to help generate more ideas.
Keep in mind, the more popular the blog the tougher the competition. You'll need to build a portfolio and personal network, so start with low-hanging fruit such as platforms with less competitive editorial calendars. And always read the guest blogging guidelines before sending a pitch.
Include outside experts in your virtual events.
Co-host a webinar, interview an industry expert or host a panel discussion. Including people outside of your company multiplies your virtual event's exposure and value. Identify a topic that's timely and helpful to your audience. Then find a partner such as an experienced industry professional, client, or vendor who is able to provide valuable insights.
If you're struggling to determine a relevant topic, consult your sales team, view your site's high-traffic pages on Google Analytics, evaluate popular FAQs or simply poll your clients. For hosting webinars, stick to promotion, presentation and time length best practices.
Setup, audio and lighting are also key aspects to consider. However, don't let the lack of high-quality cameras and microphones prevent you from hosting an event. There are still simple steps you can take to improve audio and lighting regardless of the tools being used—such as preparing a quiet and well-lit area, diffusing echo in a room with soft fabric surfaces, and illuminating your face with a light in front of you.
Create thought leadership content with partners.
Partner with someone who has expertise in an area of interest to your audience, where your knowledge base is limited. Together, create a co-branded educational piece such as an eBook, whitepaper, video or infographic. Not only are you creating helpful content for customers, but you're building a stronger relationship with that partner or client.
If you have a landing page for the piece of content, it needs to be co-branded as well. Include both partner logos in the header and mention both company names upfront in the copy. If you are using marketing automation, determine a keyword to include in all co-branded landing page titles as a way to keep them differentiated from your regular landing pages. This will help your team stay organized and streamline future searches.
When it comes to promoting the content, make sure you're in sync with your partner. Since the content will be promoted to both of your audiences, it has the opportunity to receive double the engagement. Set a calendar for when both teams should start promoting it through email and social media.
Altogether, these strategies will help grow your partner network and open your company up to new opportunities.
---