Date

January 5, 2022

Marketing and digital communications agency specializing in smart, meaningful content development.
Subscribe to the MZ Blog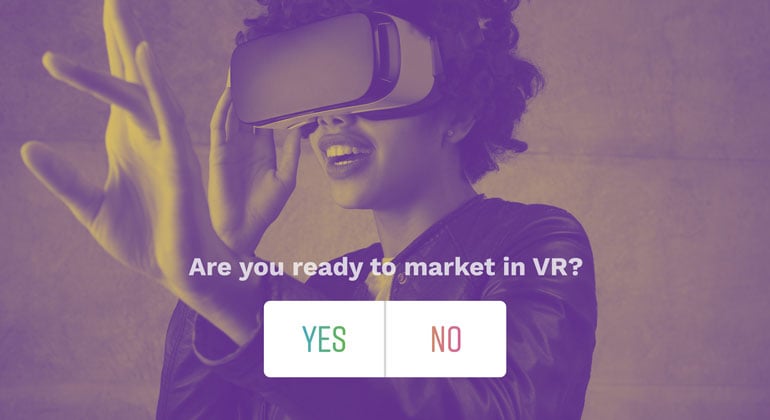 Why is audio content so popular now? How will LinkedIn be changing? What is the Metaverse? As social media giants strive to keep up with new technologies and ever-changing consumer demand, marketers are following closely behind trying to anticipate which features and platforms will help grow their business.
Here are emerging trends you should consider when creating social media strategies this year.
1. Audio chatrooms are gaining popularity—and investment.
Podcasts have been around for a while but now a new type of audio content is on the rise. Clubhouse launched in 2020 as the first audio-only chatroom app, gaining millions of users within the first year. Users can create or drop in on live conversations about topics that interest them, having the opportunity to chat with anyone—even famous people. In fact, Elon Musk and Bill Gates were among the first high-profile figures to pop up in a Clubhouse chatroom.
Not wanting to be left behind, major platforms have started rolling out similar features—Twitter Spaces and Facebook Live Audio Rooms. While some features are in testing mode or available to only select users so far, they will likely become available to everyone throughout 2022.
But with plenty of social, messaging and video chat platforms already available, what's the appeal of audio-only? Analysts have found text is not enough and video is too much. Audio provides the perfect balance, enabling users to interact in a way that can more easily convey emotion and personality, without the pressure of being camera-ready or having to look at your screen.
The business benefit? You can now connect with audiences through an authentic conversation while avoiding the production time and cost required to create a high-quality podcast or webinar. Use audio chatrooms to talk to prospects and customers about hot topics in your industry, host a live Q&A, share advice and more.
2. B2B brands will be focusing on Twitter and Instagram more.
While newcomer TikTok continues to pick up steam in the marketing world, B2B brands are relying on traditional platforms with a more diverse user base. However, Facebook and LinkedIn may be taking a backseat. According to a recent HubSpot report, B2B brands will be increasing their investment in Twitter and Instagram.
This doesn't come as too big a surprise since those platforms have seen great success in the past few years. User engagement on Instagram is up 14% with the average user spending 30 minutes a day in the app. And with new features like collaborator posting, Stories ads and CTA stickers, marketing opportunities have increased significantly.
Twitter is seeing growth as well with its monetizable daily active user count up 29% to 211 million. With Twitter Spaces now available to all users, the platform is expected to see more activity and engagement as people embrace live audio chatrooms as a way to have open, unfiltered discussions.
3. LinkedIn is working to increase video and thought leadership content on its platform.
Over the past year, LinkedIn has been evolving its platform for creators, encouraging professionals to create content and become thought leaders. By switching to the Creator Mode profile setting, you can publish your own newsletter, access LinkedIn Live, and allow people to follow your page.
Creator Mode is so far only available to individual users, but companies are able to publish articles directly to their page and more features are in the works. LinkedIn acquired Jumprope, a video tutorial app, in August 2021. Nothing has been released yet, but expect video creator tools soon. This would enable companies to create short-form videos within the platform, marketing products or services.
Owned by Microsoft, LinkedIn has benefited from MS Teams software, including the addition of one-to-one video direct messaging, and a Clubhouse-style audio feature is in development. LinkedIn Events have also become quite popular for hosting webinars, fireside chats, recruiting events or facility tours.
With many new creator and engagement features, expect LinkedIn to become more than a networking tool. As the platform adjusts to become a go-to source for information, there'll be an influx of thought leader and influencer accounts over the next few years.
4. Companies are using micro-influencers to reach niche audiences.
Influencer marketing isn't just for reaching consumers. And it doesn't require partnering with celebrities or organizations with millions of followers. In fact, 56% of marketers who invest in influencer marketing work with micro-influencers. Partnering with accounts that have a smaller following has unique advantages. The quality of their audience is often significantly higher since they actually have time to interact and engage with followers, knowing many personally as well. And since they are "everyday" people or local businesses, their audience has more trust in their opinions and recommendations.
There are many ways companies can collaborate with market influencers—such as customers, notable industry professionals, partners or vendors—to reach new audiences and grow brand awareness. Instagram has made it easier than ever with collab posts and reels that enable multiple users to share the same content to their pages. The post or reel will feature both usernames and have a shared view count, and the same likes and comments.
5. "Snackable" content is everywhere.
Instagram Reels, Facebook Stories, YouTube Shorts, and TikTok videos. Short-form video content is here to stay and will only be increasing in popularity. This is being driven by declining attention spans and the pressure to stand out quickly with more content vying for customers' attention than ever before.
And snackable content doesn't have to be video. People crave visual content just as much, including infographics, quotes and memes. As you develop your content strategy for this year, get to know your audience's interests better through polls, interviews or Q&As to identify topics that you can turn into stellar quick-hit content.
6. The push for AR & VR to become mainstream.
Augmented reality (AR) uses interactive digital elements to enhance reality. It has been part of social media for a while now, from photo filters to trying on products or seeing how furniture would look in your living room. However, virtual reality (VR)—a completely simulated 3D environment—is still in its early stages. On social, you've likely experienced it through Facebook 360º photos or videos. Ways B2B marketers could leverage VR in the future is through 3D facility tours and product modeling.
Today the biggest barrier to virtual reality entering marketer's strategies is cost. As time goes on, the technology will eventually become more affordable and mainstream. In the meantime, social giants are finding creative ways to implement VR without requiring viewers to purchase expensive headset equipment.
Facebook founder Mark Zuckerberg announced the company rebrand to Meta in 2021, promoting its new Metaverse vision to create 3D spaces that let you socialize, learn, collaborate and play in ways that go beyond what we can imagine. Their latest invention? Horizon World. A free VR social experience where the world is made up of users' avatars. For marketers, it'll be interesting to see how the platform's paid advertising and commerce tools develop over time. Zuckerberg stated, "Our hope is that within the next decade, the metaverse will reach a billion people, host hundreds of billions of dollars of digital commerce, and support jobs for millions of creators and developers."
Continue to use social media in your marketing strategy to connect with your audience and boost brand visibility. With exciting features becoming available across multiple platforms, there have never been more options and opportunities for growing your brand.
---