Updated

July 3, 2023

Publish Date:
January 31, 2017

Marketing and digital communications agency specializing in smart, meaningful content development.
Subscribe to the MZ Blog
CMS best practices to protect your online presence.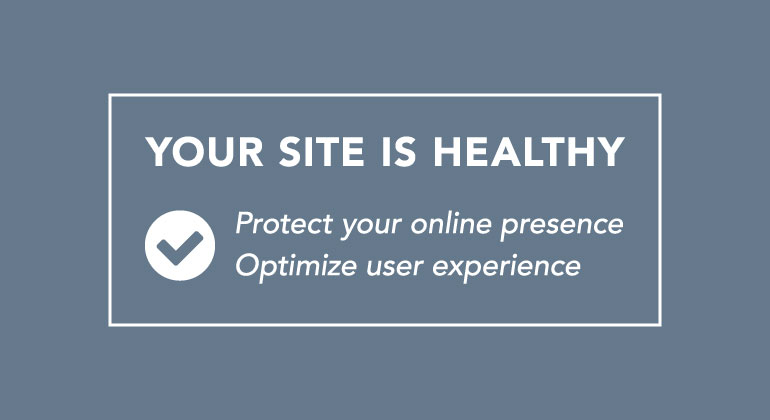 Web developers and designers realize the value of ongoing maintenance for a website after launch. Why? Because they are the ones called to troubleshoot and fix issues that arise. However, the rest of us—whether part of a corporate marketing team or a valued digital partner—don't often recognize the importance of website maintenance tasks.
The reality of any CMS-driven website, including WordPress which has a CMS market share of 63.2%, is that site optimization depends on remaining current with security patches, bug fixes, spammy links, aesthetic tweaks and functional enhancements. These updates come from three sources: the CMS itself; your chosen theme templates; and the plug-ins you are using.
Here's why you need to make sure these sources are up-to-date.
Avoid Security Breaches
Did you know 43% of cyberattacks are aimed at small businesses? Since WordPress is the most commonly used CMS, it's a popular target for hackers—resulting in the WordPress team continually releasing security updates.

Updates address security vulnerabilities to avoid security breaches. At any given time, security holes can be exploited allowing a hacker to access your databases and servers. Even briefly delaying CMS, theme, or plugin updates makes your website an easy target. Good developers are watchful, constantly staying current with manual updates to ensure both products, users and ultimately your brand remains safe.
Ensure Full-Scale Functionality
Every site has many working parts that are all interconnected. If a single feature or page becomes broken, site functionality is negatively impacted. Sometimes brokenness is caused by compatibility issues between a particular version of CMS and browsers, plugins, themes and code.

Your users will quickly disconnect from your site if they encounter a break in an online experience, especially if it involves e-Commerce. This makes it imperative to avoid functionality issues.
Reduce Costly Downtime
The best way to ensure site uptime is to stay current. Updates eliminate or greatly reduce downtime, and updates keep the site's features running as intended.
A site that's not operating as intended will have an adverse effect on the site's traffic, potentially making a bad impression, driving visitors away and causing a loss in revenue.
Minimize Glitches
The more your site features fall out of date, the more likely your site is to have issues and glitches. This results in more time and cost related to troubleshooting and maintenance. Any site that doesn't receive updates as improvements are released, the further and further behind it will fall and the less stable it will become. Aside from updates to remedy issues, the site will also be missing out on beneficial new product features.
Page load speed is another important factor. It's essential you keep elements updated and optimized or they will be slowing your site down, which irritates users and has a negative impact on SEO. Screen sizes of mobile and tablet devices are also constantly evolving, so staying on top of updates is crucial for ensuring a responsive design.
Websites are dynamic, and when it comes to CMS sites, we all need to recognize the ongoing importance of website maintenance in protecting an online presence and optimizing the user experience. This is an important service your developer can provide for a minimal investment that could end up saving you thousands.
---