Updated

December 18, 2018

Publish Date:
December 18, 2018

Marketing and digital communications agency specializing in smart, meaningful content development.
Subscribe to the MZ Blog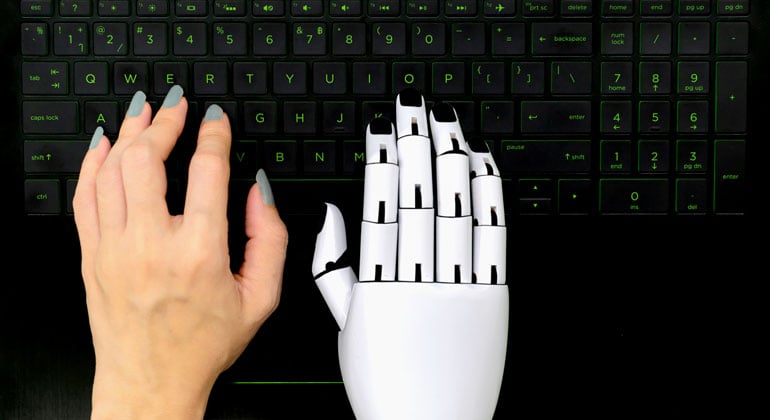 Chatbots have spiked in popularity across the world as more and more companies begin to see the opportunity for smarter lead generation and millions of savings on customer support. In fact, by 2025 the global market for chatbots is projected to reach an astonishing $1.25 billion.
A dynamic solution
The impact chatbots have made on marketing is undeniable. Not only are they always accessible, but can build engagement with users throughout all stages of the customer journey. For example, Starbucks has had enormous success putting a chatbot on their My Barista app. It streamlines the order process so customers don't have to wait in line, and makes helpful suggestions based on their order history.
Chatbots also let you interact with numerous users simultaneously, significantly reducing customer service labor. And as chatbots work, they store intricate data about your users and get smarter with each interaction. This data provides invaluable insights into your customer's needs, wants and expectations. You can discover new up-sell opportunities, take your content marketing strategy to greater heights and not only improve effectiveness within customer service, but marketing and sales as well. Not to mention, chatbots maintain friendly and appropriate responses throughout the entire customer interaction, no matter how upset the user gets.
The B2B marketing side
Customers could ask your chatbot about anything from product features and pricing to upgrades and services, without ever having to consult a salesperson. Furthermore, if the chatbot doesn't have the answer it can direct them to those relevant, content-rich downloads you put so much time into creating. In this case it can also assist with lead generation by requesting an email address before the download. Chatbots are also a more effective alternative to FAQ sections, providing the user direct answers instantly, all while collecting valuable data that can give you greater insights into their needs.
HubSpot, a marketing software platform, is using their "HubBot" for 24/7 customer support and to generate leads. On their website, HubBot is able to ask users what type of help they're looking for, qualifying them as a current customer or prospect. With a Messenger chatbot too, they're able to drive users from Facebook to their website and send messages including blog alerts to prospects who sign up.
Needed improvements & outlook
While many progressions are being made, there are still challenges and hurdles to overcome with this new technology. Chatbots that use artificial intelligence (AI) continue to advance towards making responses more conversational and less "robotic" feeling. More companies are developing resources and platforms to customize and build these chatbots on too.
A growing number of chatbots are also being built to offer personal assistant features, where they're able to schedule and cancel meetings, set alarms and reminders, and create subscriptions and manage accounts.
The potential for growth in this market is huge, as the shift to marketing automation continues to influence all aspects of the customer journey. From generating leads to maintaining customer relationships after the sale, chatbots continue to grow in usefulness and revamp customer support.
---