Date

August 19, 2020

Marketing and digital communications agency specializing in smart, meaningful content development.
Subscribe to the MZ Blog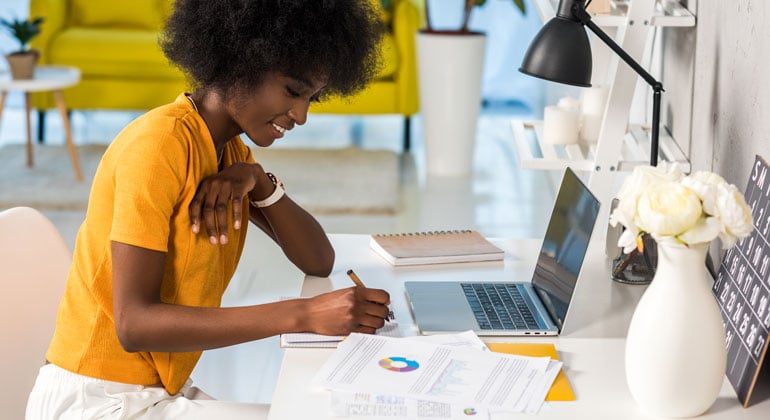 Marketers, it's that time of year again. Salvaging the last precious weeks of summer, people are vacationing—or staycationing—before the hectic fall season begins. Phones are ringing less, coworkers are out of town, and the office headcount is sparse—or in this year's case nonexistent. If your business has fallen victim to the end-of-summer slump, here are tips for how you can take advantage of this time to refocus strategies and plan for the future.
Clean up your contact database.
During busy seasons it's easy for contact data to become quite the mess. Often multiple people are working on an account, resulting in duplicate contacts and inconsistencies. Poor quality CRM data however has a negative effect on conversion rates and email deliverability, especially if using marketing automation.
Eliminate clutter in your CRM by deleting duplicate contacts and any that have hard bounced or unsubscribed. Update old contact info and if you're using HubSpot, standardize data entry and property fields for consistency going forward. To further streamline workflows and ensure the communications you send each contact is relevant, group contacts into lists based on categories such as engagement, source (where the lead originated from), behaviors, and demographics.
Learn more about existing customers.
It's always a great time to continue developing personal connections with your existing clients. One effective way to reach out is by creating a quick survey to get valuable feedback about your product and/or service and understand their challenges and desires better. This provides helpful insights into how to enhance your solutions and can also reveal opportunities to up-sell or cross-sell.
Interviews are another great way to connect personally and build relationships. Get valuable testimonial videos and repurpose the content such as placing videos or quotes throughout your website to validate your solutions and earn trust.
Develop your content creation plan.
If you don't have a documented content strategy for the rest of the year, now's prime time to create one before your workload picks up again. And if you have one already, it's time to evaluate it. Variables such as customer trends and the economy are always changing, so content plans need to adjust accordingly. Revisit unfinished projects to see if they would fit into your strategy for the fall and brainstorm new, relevant ideas. Be sure to set goals and create a timeline to stick to.
Before creating a plan it's always a good idea to evaluate the effectiveness of past content. What topics drew the most engagement? Were certain platforms more effective than others? If there's no clear direction, try experimenting with different strategies such as leveraging a new social channel. This is a low-cost way to generate leads, reach new audiences and stay top of mind. If you're struggling to come up with content ideas, follow these content strategy tips.
Analyze competitors and their strategies.
Your competitors likely go through slow seasons at the same time, so evaluate what they are doing and if there are any industry trends picking up traction that you may have missed. If you haven't already, do a thorough competitive analysis—or if it's been a while, your current one could likely use an update.
This will help your team better understand competitor brands, solutions, messaging and marketing and sales tactics. Then during marketing and sales calls you can better position your brand and solutions.
As summer winds down, we hope these 4 tips help you prepare and strategize effectively for the months ahead!
---