Date

February 19, 2020

Marketing and digital communications agency specializing in smart, meaningful content development.
Subscribe to the MZ Blog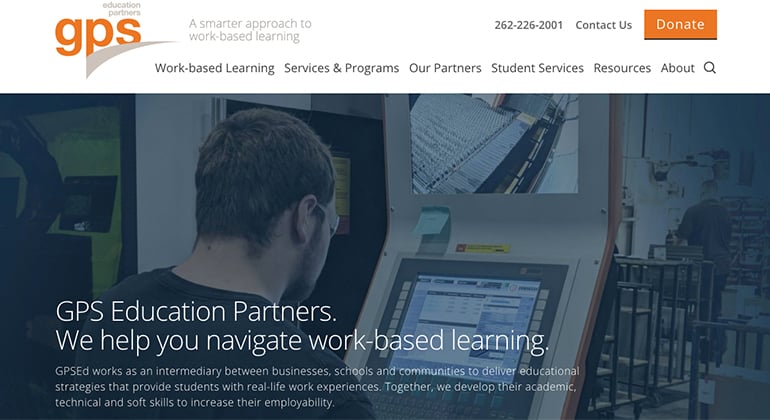 In today's digital age, your website is the primary channel through which potential supporters will interact with your organization—whether seeking information about your mission or upcoming events and campaigns. Your website affects everything—your credibility, donor confidence, and long-term positioning. Keep in mind, it's critical to build in online donation functionality since 54% of donors prefer to give online with a debit or credit card. Gen Z and millennials are also more likely to donate via their mobile device and view online videos before making a donation.
To that end, here's how MZ helped the team at GPS Education Partners redesign their website to tell the story of their nonprofit better and align it with new goals.
GPSEd is a nonprofit that has been leading the work-based learning (WBL) revolution in Wisconsin for over 19 years and is working to expand nationwide. By bridging the gap between school and work, GPSEd changes the lives of thousands of students, validates technical career pathways as a viable career choice, and provides students and their communities a pathway to prosperity.
Clear navigation and messaging optimized for SEO.
The previous GPSEd site was too internally focused, including the wording, and the overall message was confusing since no go-to-market strategy had been developed. We worked with their team to help clarify "What is GPSEd," unique value propositions, and who their four main audiences are. This enabled us to map out user-friendly navigation and create messaging that spoke clearly to each audience and their unique challenges. Furthermore, new pages such as "Benefits of Work-based Learning" help explain their story while optimizing for SEO, creating authority in search engines and the minds of users.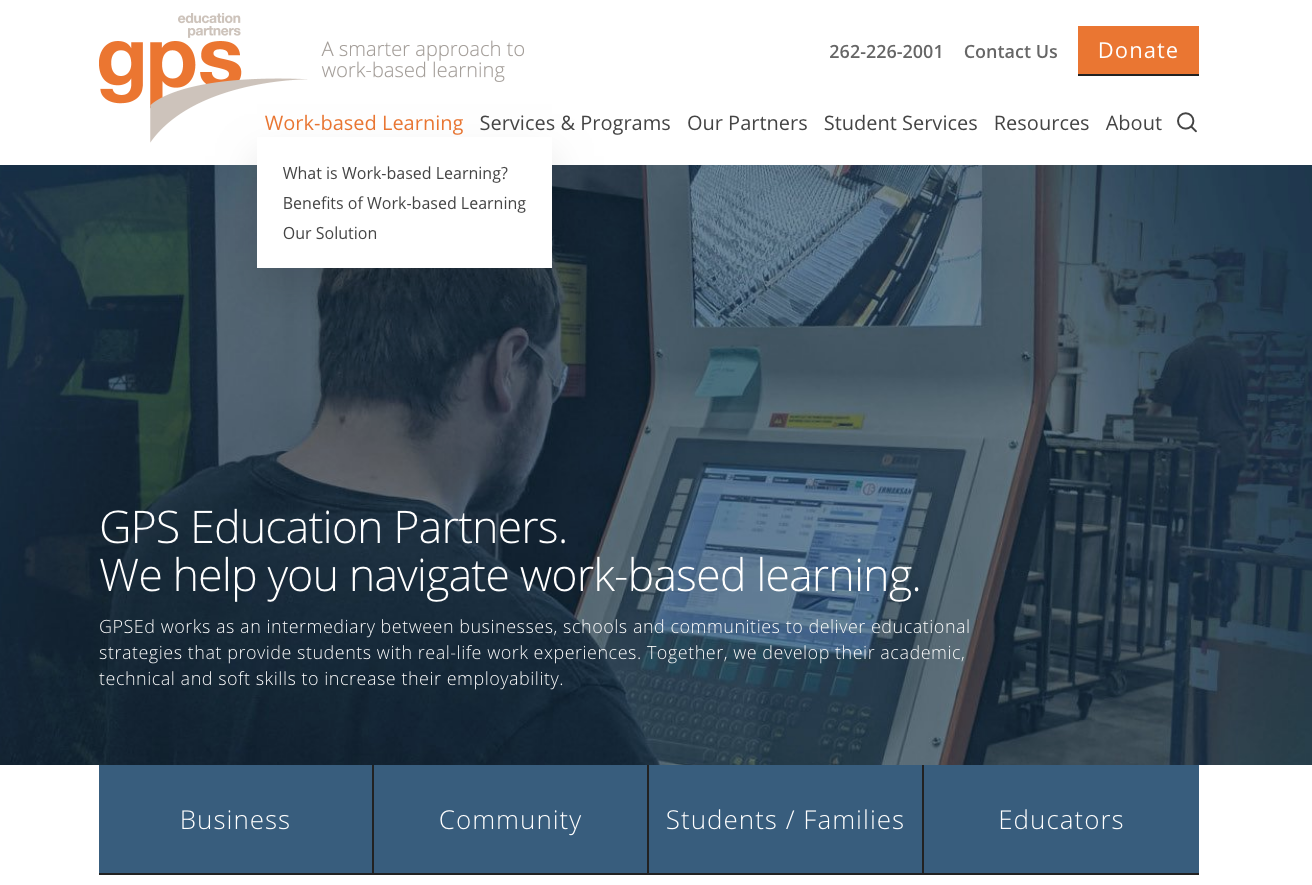 Interactive elements explain their program and purpose.
Describing what WBL is and what the benefits are was another key part of telling the GPSEd story effectively. To do this, we created a unique interactive graphic and combined it with a pillar page approach. The graphic explains how through the GPSEd WBL program, students acquire soft skills along with specific technical skills, preparing students as they transition from school to work, and ultimately adulthood and a successful future.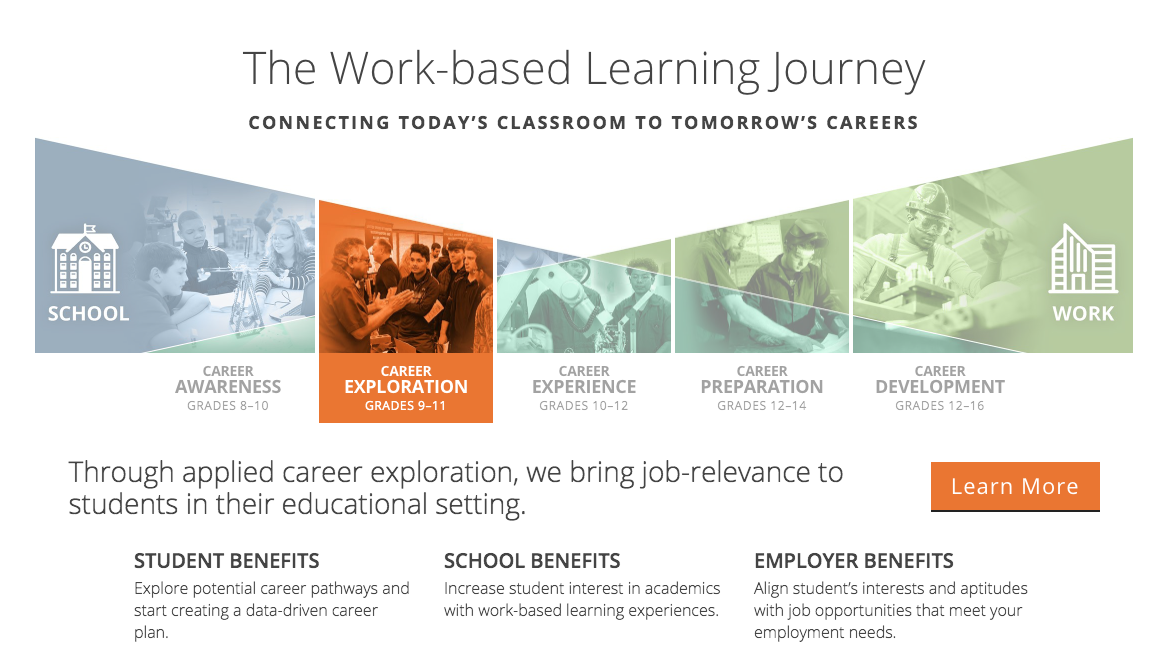 Users are able to click through each stage in the WBL journey on the home page and see what the benefits are for the student, school, and employer. The Learn More CTA takes the user to a page where all of the stages are explained more comprehensively.
Videos and statistics compel users to act.
Using video and statistics are two potent ways nonprofits can really trigger people's emotions and appeal to logic. One of the best places for these elements is the Donate page. GPSEd provides compelling statistics that show the impact of their WBL program. An inspiring video is shown too, proving how a student's life was positively changed by the program.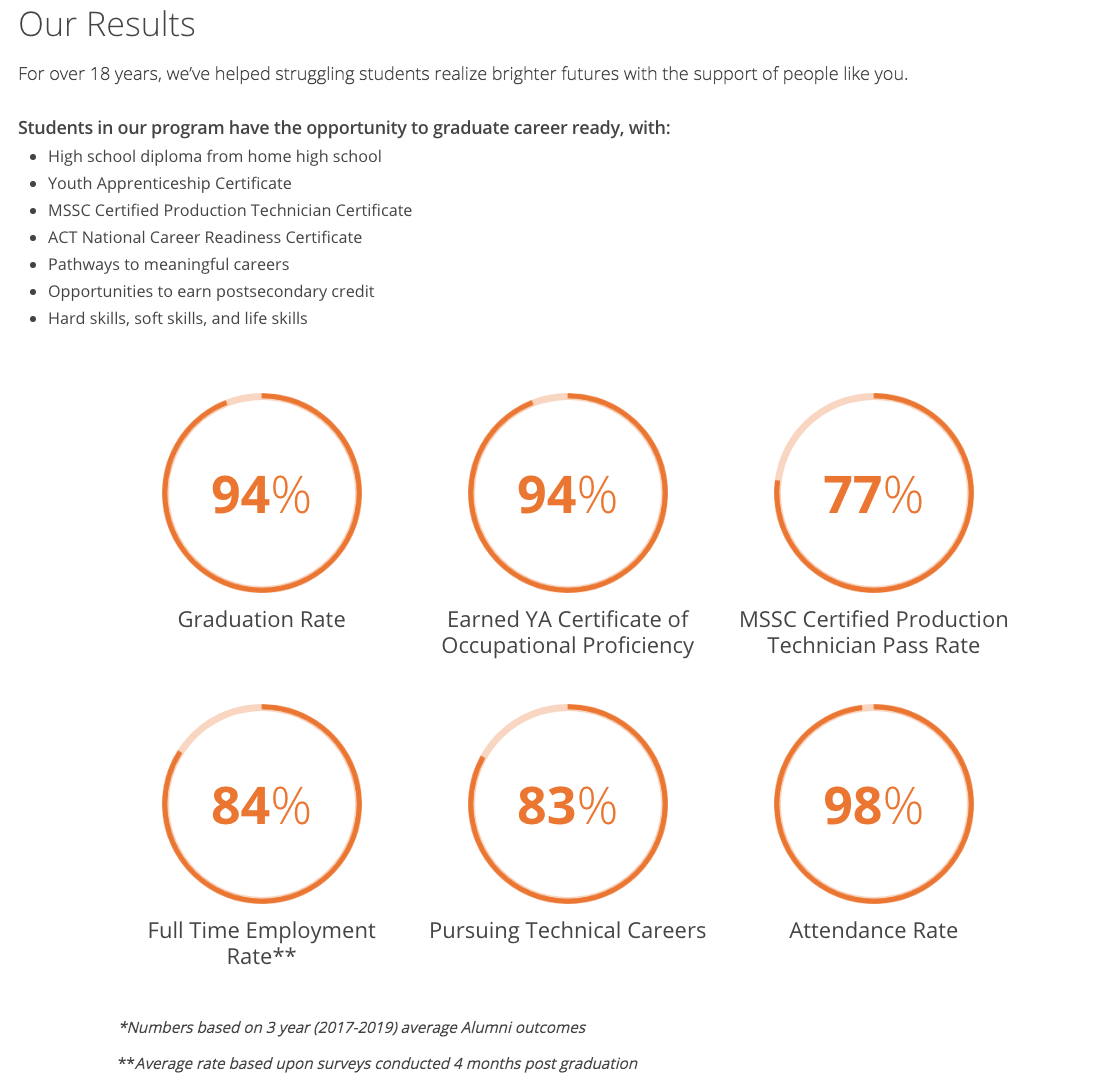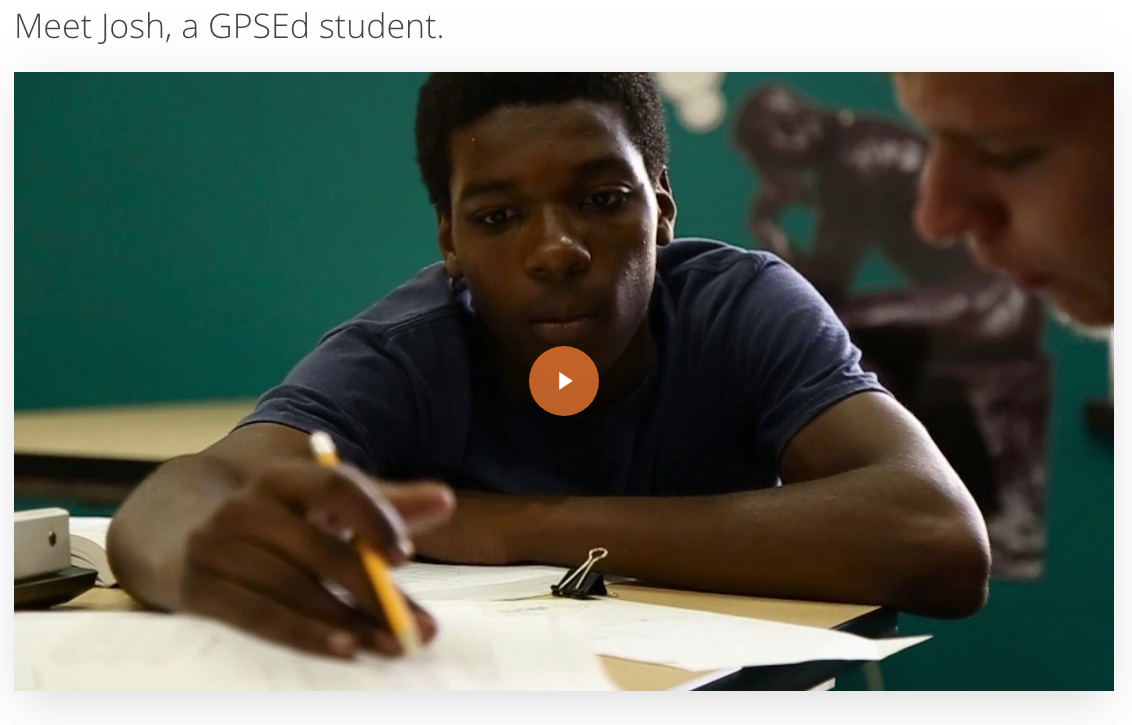 There's no doubt a well-designed website is necessary to connect with the public successfully and create a strong brand image. Boost your credibility and build relationships with donors to increase not only donations but your impact.
---