Date

May 5, 2020

Marketing and digital communications agency specializing in smart, meaningful content development.
Subscribe to the MZ Blog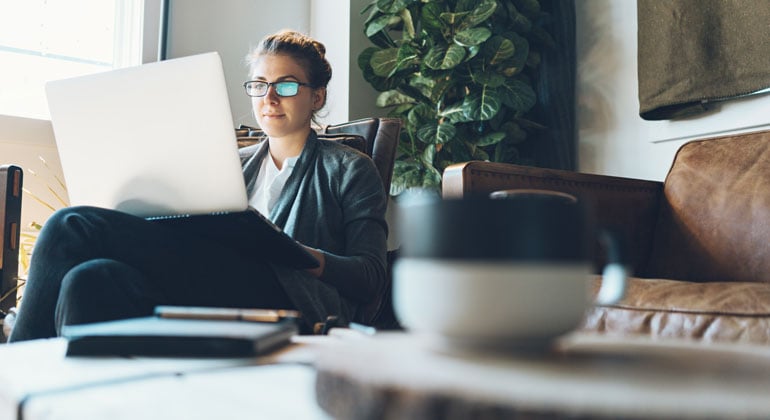 It's a challenging business environment today as marketers deal with budget cuts, furloughs, lost opportunities, and very new ways of doing business digitally. While stressful and trying, marketers can better position themselves by responding to unique opportunities in our current situation. When done right, marketing during an economic crisis will reap many benefits in the short- and long-term. So how do marketers effectively adjust their strategies going forward?
Before starting, there are three things your company should keep in mind:
Adjusting doesn't mean altering your value proposition—stay loyal to your brand, and pull current customers closer.
This is not the time to hard sell—and actually, no time is ever the time to hard sell. Be compassionate and consultative focusing on relationships.
With those factors in mind, here are a few thoughts for adjusting your marketing strategies.
People don't want to buy now, they want to learn.
Facing numerous challenges, your customers have more questions than ever. They're trying to understand the issues at hand and learn how they can navigate this "new normal." Every decision and purchase made will be extremely calculated and well-researched. Respond to their need for relevant, educational content.
This is why there's never been a better—and more necessary—time to create helpful content that provides insights and solutions to current customer challenges and pain points. Content such as blog posts, webinars, eBooks, white papers, case studies, and videos have become the key source of lead generation.
What questions and concerns does your audience have?
To create relevant content, start with your own research. Right now, it's not enough to know your buyer personas. You need to understand how the COVID-19 crisis has changed their needs, priorities and behaviors. Perhaps you have special knowledge or insights about current or upcoming changes in an industry. Lead that discussion and own their interest. Remember, this content shouldn't sell your product or service but rather empathize with them and demonstrate the value of your brand. Make it human—in other words, be yourself!
After defining what type of content would be valuable to your audience, document a content strategy to outline an effective plan for the next few months, and ensure everyone on your team is on the same page.
Embrace automation as everything transitions to digital.
Now's the time to see what innovations your department can make—whether big or small—to better position your company as your company transitions to digital communications. As you look for ways to adjust, keep a long-term focus. How can the changes you make now improve your marketing and sales processes? What can you do with chatbots to automate parts of the qualification process? Can you pre-record demos that your sales team can use in video meetings or email follow-ups? What can you add to enable self-service—from online meeting booking to eSigning? There are many tools available that automate key functions to increase efficiencies and help companies compete smarter.
Take advantage of free marketing automation tools.
Free tools are a great way to test a solution for your business without having to commit to a long-term contract. Assess what your company needs are. How will you be handling the heightened demand for digital communication between customers and leads? Having a CRM system (a central place to store and organize customers, prospects and leads) will save you an immense amount of time when it comes to following up with contacts, ensuring every opportunity is taken advantage of, and moving to marketing automation.
The HubSpot CRM is free, allowing you to test and use a CRM solution at zero cost. Get full visibility into your sales pipeline, track customer interactions automatically, and see everything about a lead in one place. The best part is that HubSpot also provides free marketing tools powered by the CRM, including email marketing, live chat, forms, ads, reports and more. Content doesn't create itself, but the CRM will streamline customer engagement, and help your marketing and sales teams collaborate more effectively.
Leverage email marketing as success metrics rise.
Since March 9, the average weekly email signup rose 34.9%. And email open and engagement rates have risen as well. People are curious to see how their favorite brands are responding, and they have more time on their hands as many businesses are shuttered. There's never been a better time to send newsletters, updates and other helpful content and offers.
Email sequences should always be in place to ensure every opportunity is optimized. Did you know companies that excel at lead nurturing generate 50% more sales-ready leads at 33% lower cost? Use automation tools to send trigger-based or time-based email sequences. You'll streamline workflows, stay organized and save a considerable amount of time.
Create different email sequences for different lists.
Qualify your leads based on where they are in the marketing and sales process. Then organize them into lists and create different automated email sequences based on what would be relevant to each list. Consider these important sequences:
Welcome emails (for blog subscribers, new customers, etc.)
Lead nurturing emails (move leads down the funnel with content for each stage)
Re-engagement emails (re-engage cold leads after a set time)
Campaign emails (based on a specific promotion)
Remember to keep email marketing best practices in mind when creating each sequence!
As you navigate the new normal, we hope these tips help you find opportunities amidst the challenges.
---