Updated

July 3, 2023

Publish Date:
September 27, 2022

Marketing and digital communications agency specializing in smart, meaningful content development.
Subscribe to the MZ Blog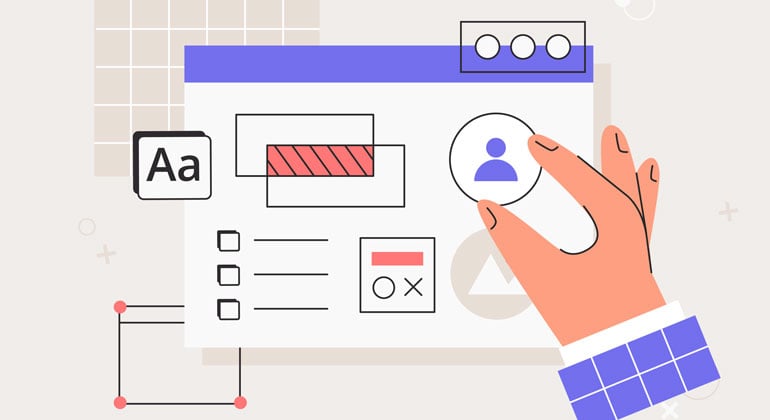 Your website has many jobs—representing your brand, engaging visitors, educating prospects, selling solutions and attracting talent—to name a few. How hard is your website working for your business? After all, the first experience someone has with your brand may be on your home page. The importance of a strong online presence is undeniable in today's digital world. That's why many companies regularly redesign their website, meeting ongoing customer and business needs.
According to GoodFirms, web designers say the top reasons for redesigning a website are as follows: low conversion rate (80.8%), high bounce rate (65.4%), better UX (61.5%), unresponsive design (53.8%) and outdated design (38.5%). What's more, Orbit Media studied the intervals between major redesigns of the top 200 marketing websites and found the average website lifespan to be only 2 years and 7 months. In fact, 71% of marketing leaders report redesigning their websites every one to three years. So if you're wondering if it's time for your company to tackle that project, you're not alone.
Here are six common signs it's time to consider a website redesign.
1. Users aren't finding what they need.
Whether it's due to content that doesn't resonate or navigation that causes frustration, high bounce rates and short session durations are telltale signs that it's time to rethink your site. Content-heavy sites with many different pages and sections need a breadcrumb trail to make the user experience seamless while encouraging conversions.
2. Your industry has evolved, but your website hasn't.
Is industry terminology on your site up-to-date? Do you address the pain points, challenges, innovations and trends that your audience is focused on today? This is where competitors could easily pull ahead or fall behind. Lead the way with a website that proves your expertise, thought leadership and superior solutions.
3. Your site is hard to update.
Whether it's adding blog posts, updating pages or performing routine site maintenance, content changes should be easy and seamless. There are many content management systems (CMS) today that enable fast, free and easy updates. WordPress is the most popular CMS with a 65.2% market share, and with good reason—it's powerful, affordable, versatile and strong in SEO.
4. New business goals aren't reflected.
Do you have new goals such as market expansion or targeting new markets? Have your business messages evolved? Your website not only needs clear messaging for each buyer persona, but must also communicate what your company stands for and why this matters.
5. It's not in line with design best practices.
Consistent branding, more prominent call-to-actions, larger images, multimedia experiences, presenting less information at each scroll depth—these are all components of today's modern sites. From intuitive navigation and accessibility to establishing a visual hierarchy and using white space effectively, incorporating today's design best practices will go a long way in strengthening your brand image, improving conversion and keeping customers intrigued at every step.
6. Product stories and points of differentiation are unclear.
Is your product story being told effectively? Are there new products or services that need to be explained better? A good website tells a story, clearly explaining the problem and setting up why your company has the best solution. Most often the first impression starts on your home page—does your home page represent your solutions effectively, persuading key audiences to learn more?
Understanding the process and drafting a plan.
What to expect.
A website redesign can seem like a daunting project at first. Many questions are raised, from what needs to be done, to what resources are required and determining a reasonable timeline. Think of redesigning a website as remodeling a house—what does the remodel include? Is it a complete overhaul or simple touch-ups? The timeline and budget are driven by what needs to be accomplished. Part of this process is grouping the must-haves versus the nice-to-haves. The project scope depends on a number of factors, but on average, a study done by IMPACT found that a full website redesign could take three to six months. Check out our blog post about the Website Redesign Process for a more detailed look at what to expect for a complete redesign.
Additional components to keep in mind.
A maintenance plan should be established.
Site optimization depends on remaining current with security patches, bug fixes, spammy links, aesthetic tweaks and functional enhancements. This is an important service your developer can provide for a minimal investment that could end up saving you thousands by avoiding security breaches, minimizing glitches and reducing costly site downtime.
Don't stress out if you don't see immediate results.
Users will discover, explore and interact with your site on their own time. In fact, over 40% of marketers say that it takes weeks to start seeing results from a website redesign. Be sure to keep track of your web analytics before and after so you can compare metrics and see if you're meeting goals, such as increasing contact form submissions and average page times or reducing bounce rate. If your goal was to increase conversions, be sure to specify internally what user actions count as a conversion so data isn't misinterpreted. You should also gather qualitative data, such as feedback from customers, partners, vendors and employees to gain better insights into the user experience.
We hope these tips are helpful as you evaluate your website and consider what a redesign project would entail. Questions? We'd be happy to talk.
---